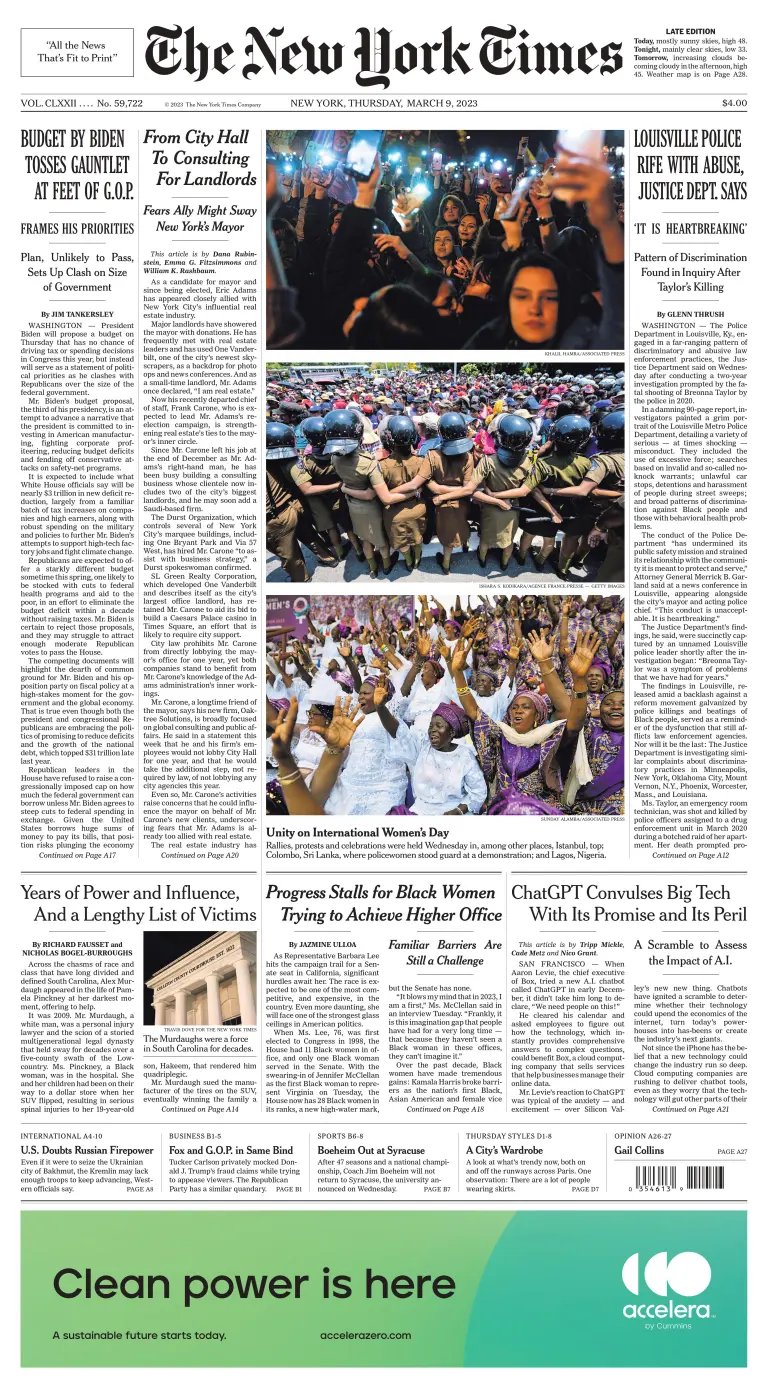 The review, undertaken after a specialized unit killed Breonna Taylor in a botched raid in 2020, paints a damning portrait of a department in crisis.
The president's plans have little in common with the budget Republicans are set to release this spring, as the nation hurtles toward a possible default on its debt.
Frank Carone, who stepped down as Mayor Eric Adams's chief of staff in December, has found work with two commercial real estate titans, including one seeking a casino.
The new technology could upend many online businesses. But for companies that figure out how to work with it, A.I. could be a boon.