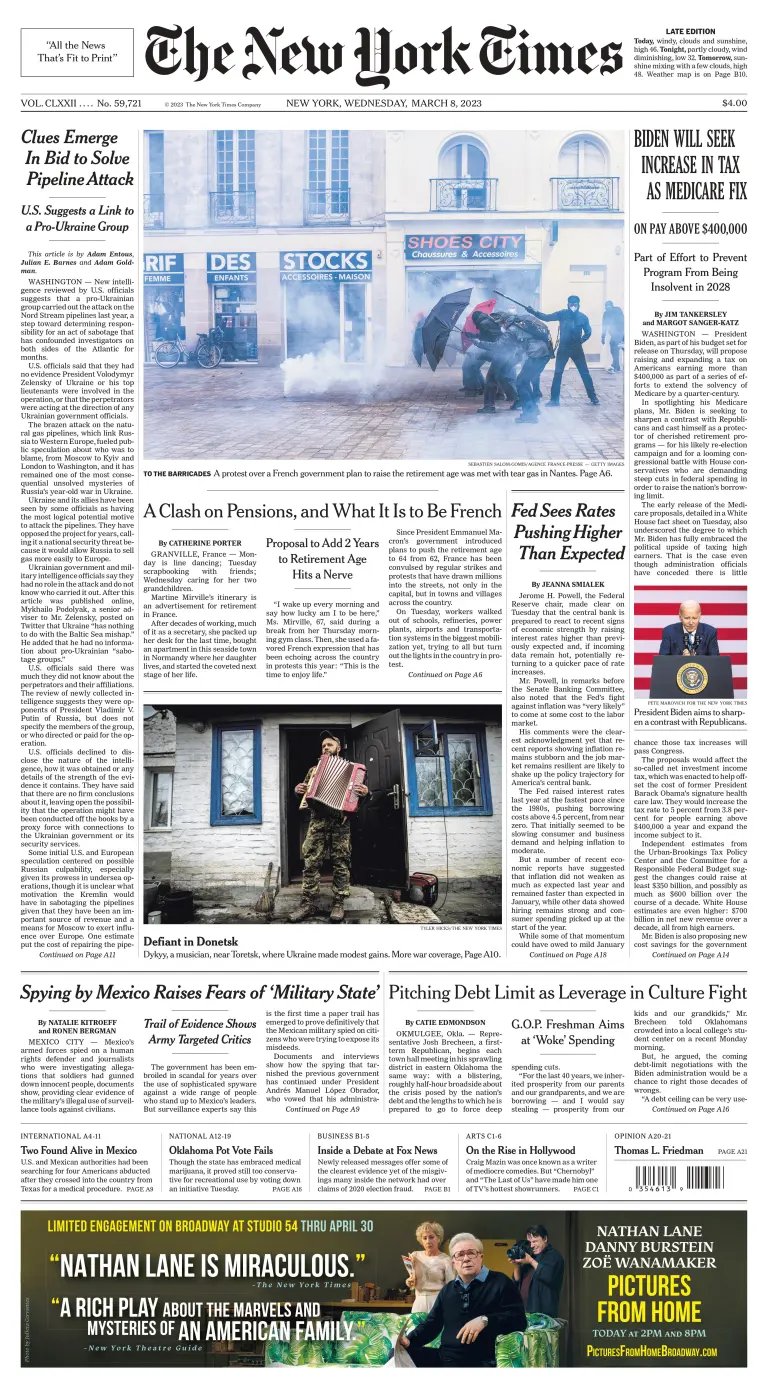 The president's plan targets Americans earning more than $400,000 a year in an attempt to increase the program's solvency by 25 years.
New intelligence reporting amounts to the first significant known lead about who was responsible for the attack on the Nord Stream pipelines that carried natural gas from Russia to Europe.
Resistance to the government's plan to push back the retirement age is not just about working longer. It springs from a deep sense of what defines France as a nation.
This is the first time a paper trail has emerged to prove definitively that the Mexican military spied on citizens who were trying to expose its misdeeds.