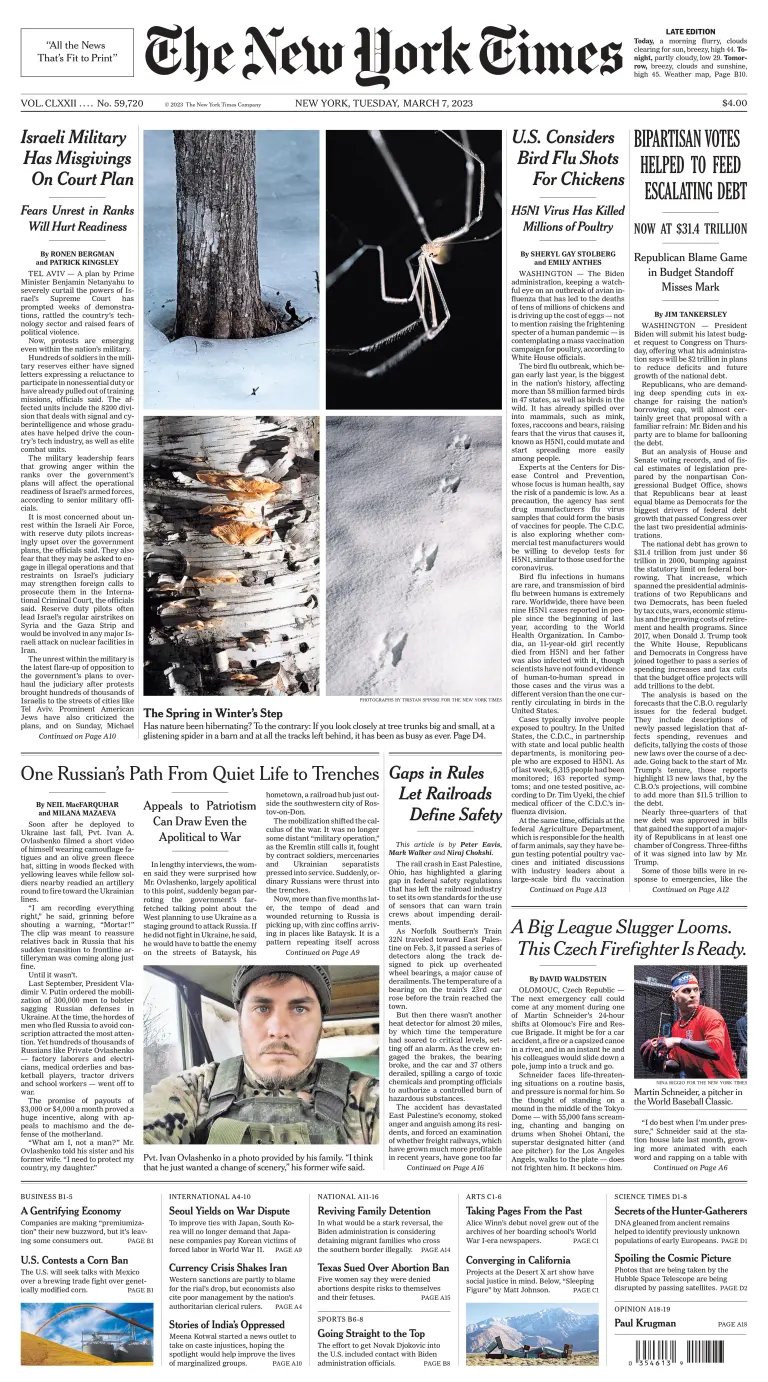 As they escalate a debt-limit standoff, House Republicans blame President Biden's spending bills for an increase in deficits. Voting records show otherwise.
The military leadership is concerned that anger over the government's plan, with some pilots saying they will skip some training sessions and operations, could diminish military capabilities.
The largest outbreak of avian influenza in U.S. history has driven up egg prices and raised concerns about a human pandemic, though C.D.C. experts say the risk of that is low.
If you look closely, there's so much to see.