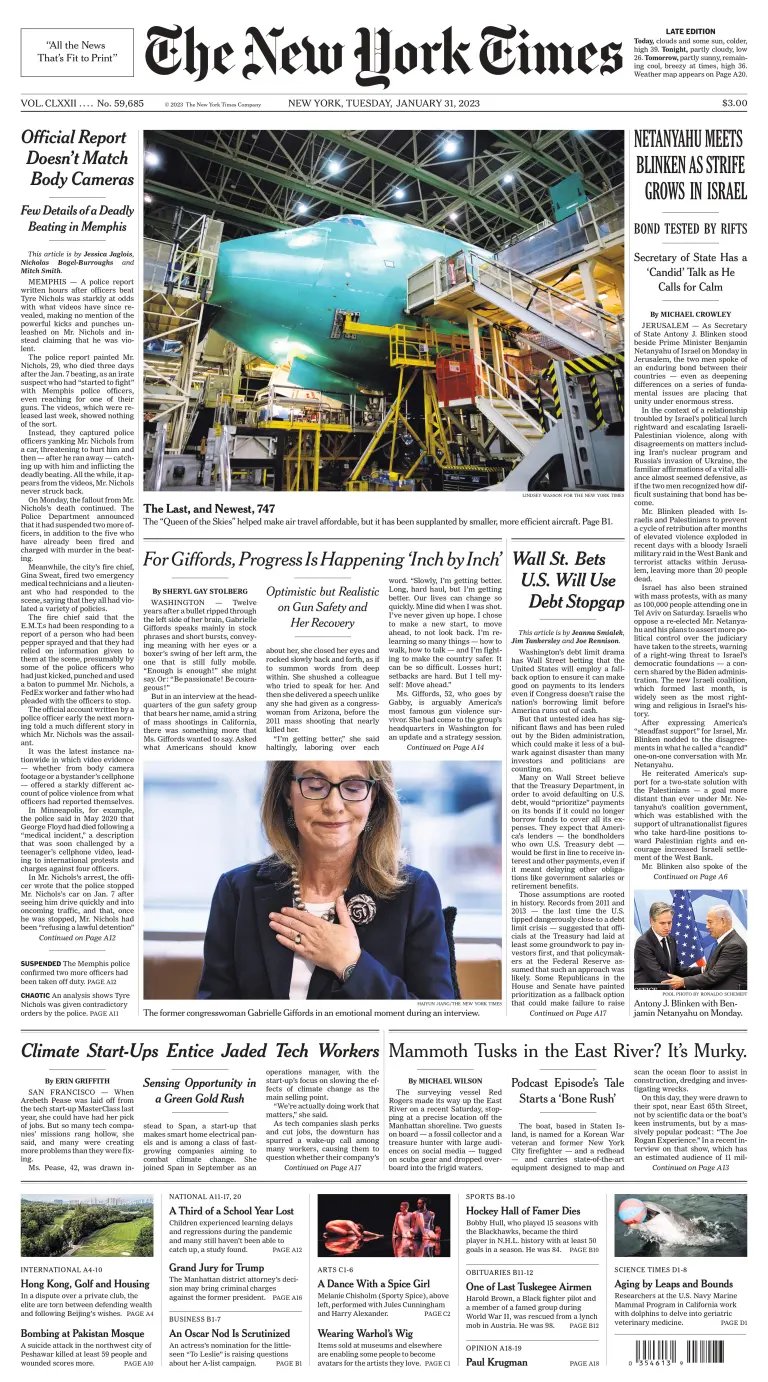 The secretary of state and the Israeli leader had a 'candid' conversation amid deepening rifts over the Palestinians, Ukraine and a rightward shift by Benjamin Netanyahu's government.
The police report was the latest instance in which video evidence offered a starkly different account of police violence than what officers had reported themselves.
If the debt limit is breached, investors expect Treasury to put bond payments first. It'd be politically and practically fraught.
A 2011 mass shooting left Gabrielle Giffords, then a Democratic congresswoman, partly paralyzed and unable to speak fluently. She has since built a powerful advocacy group.