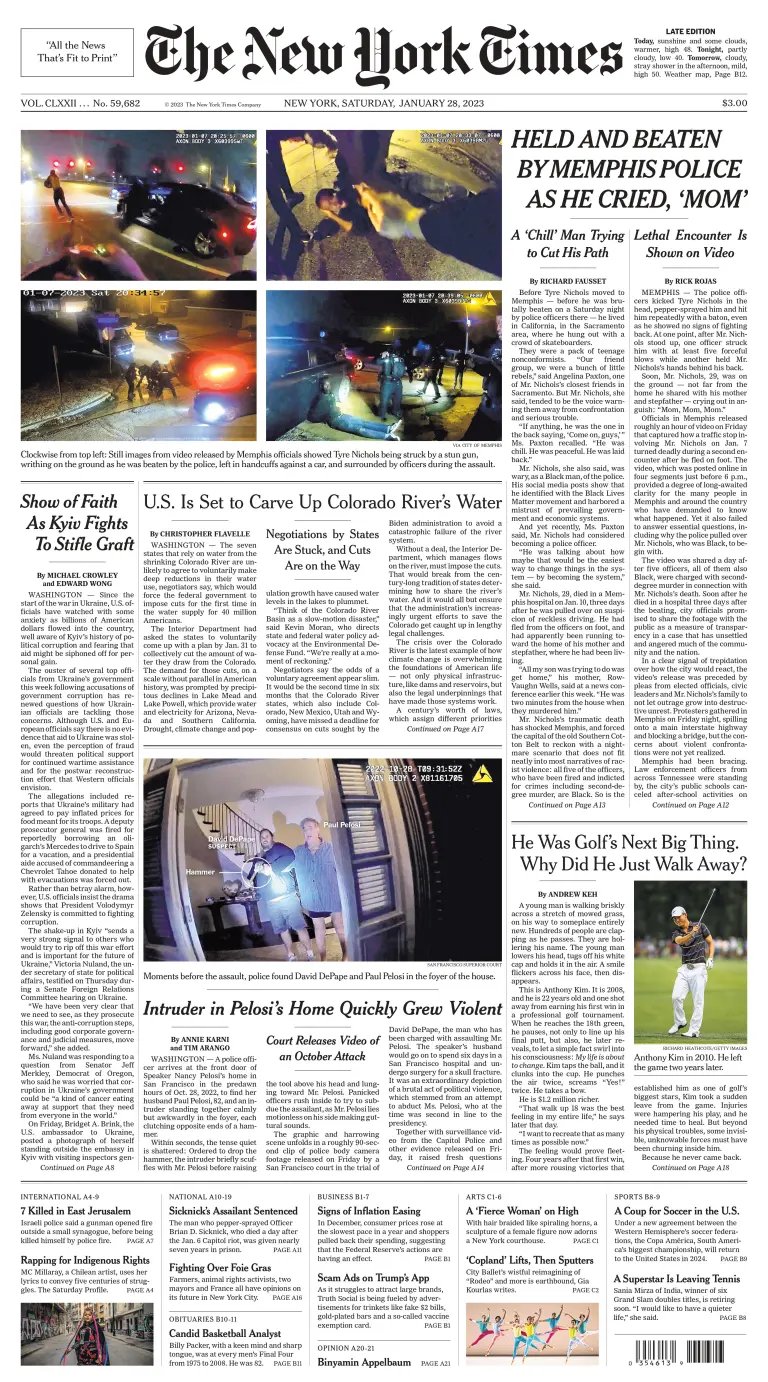 Video footage of the fatal encounter included critical moments in which police officers kicked, punched and pepper-sprayed Mr. Nichols, 29, while he screamed.
Social media posts show that Mr. Nichols harbored a mistrust of prevailing government and economic systems, yet, a friend says, he also considered trying to change policing from the inside.
The seven states that rely on the river for water are not expected to reach a deal on cuts. It appears the Biden administration will have to impose reductions.
Is it OK for an athlete — or anyone, really — to have an extraordinary gift and not use it? The golfer Anthony Kim apparently decided, emphatically, that it is.