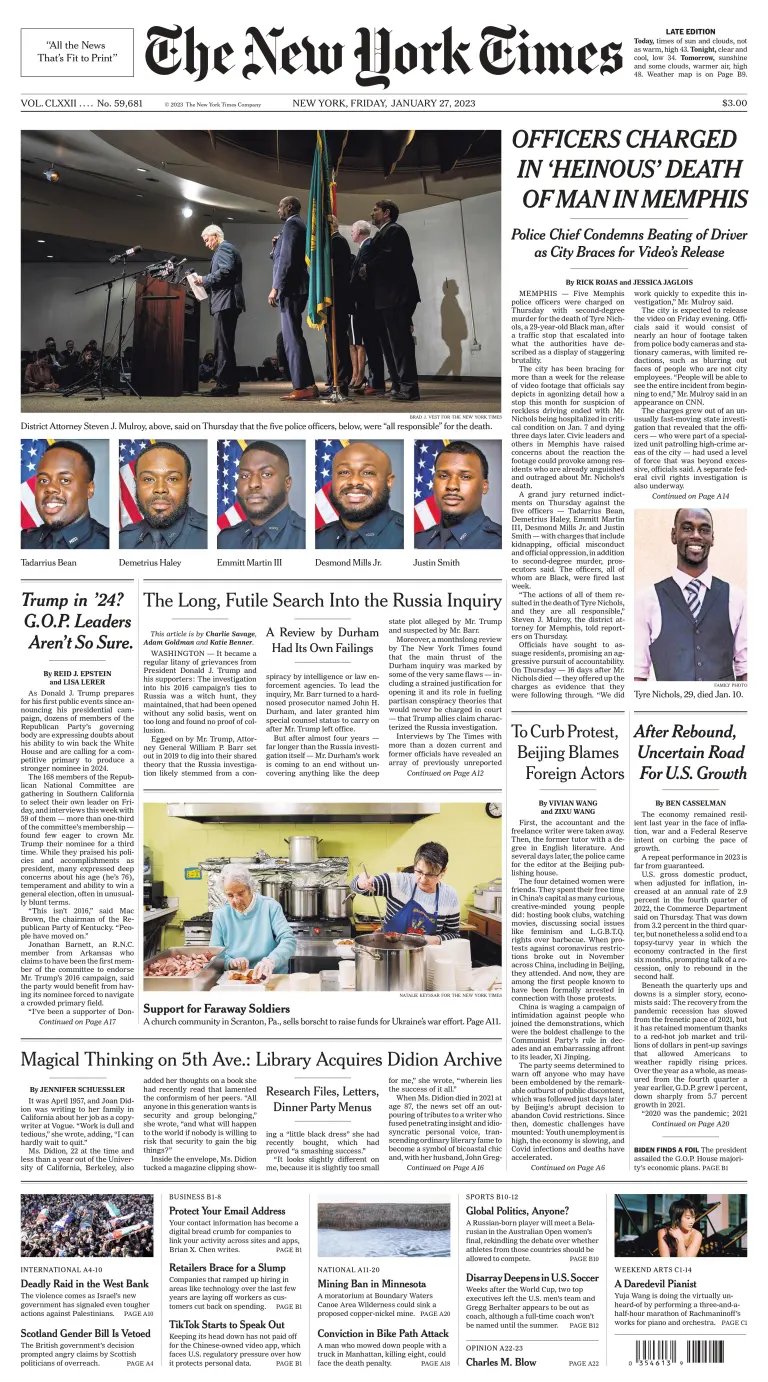 As the city awaits video of the fatal encounter with Tyre Nichols, a 29-year-old Black man, a law enforcement official described the footage as "absolutely appalling."
Interviews with more than a third of the Republican National Committee's members point to a desire for an alternative presidential nominee to emerge from a competitive primary.
The review by John Durham at one point veered into a criminal investigation related to Donald Trump himself, even as it failed to find wrongdoing in the origins of the Russia inquiry.
The continued growth in the fourth quarter showed the resilience of consumers and businesses in the face of inflation and rising interest rates.