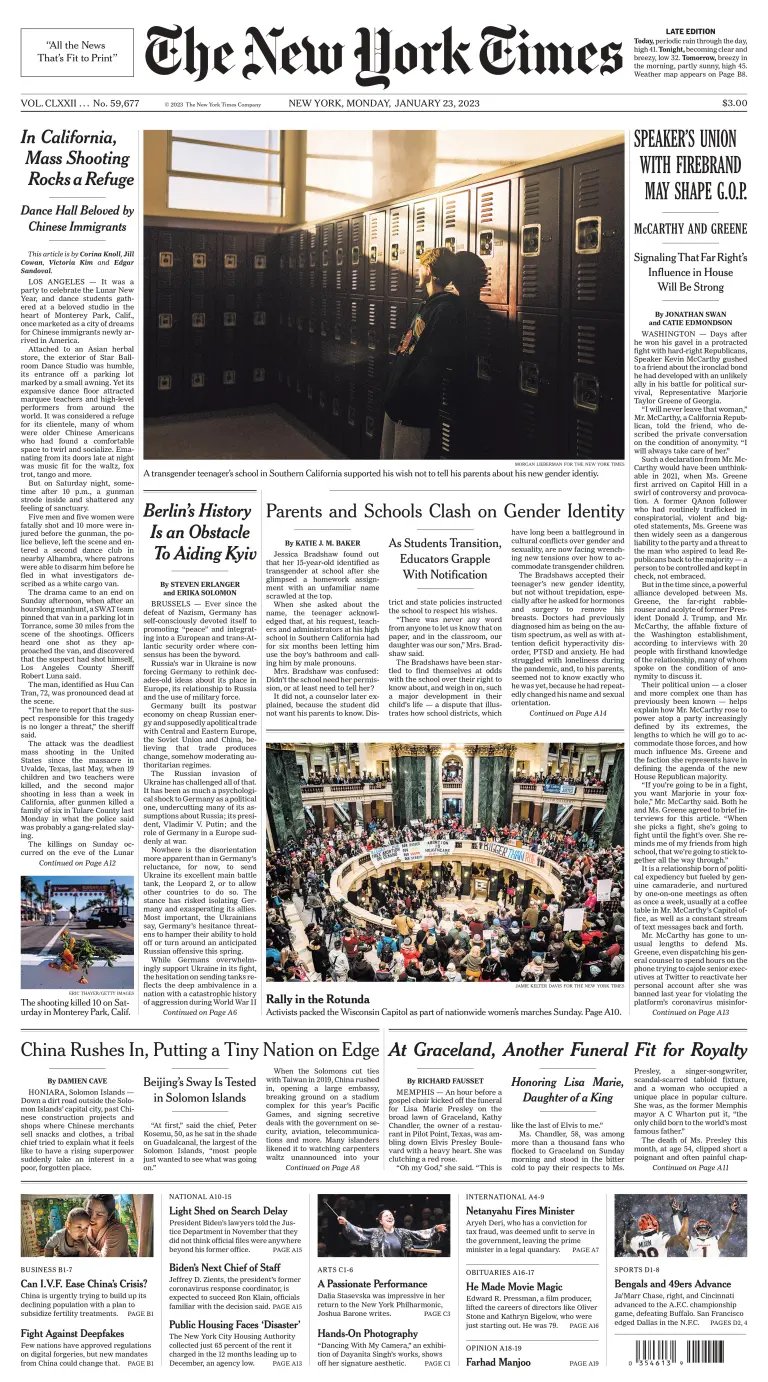 The close alliance that has developed between the speaker and the hard-right Georgia Republican explains his rise, how he might govern and the heavy influence of the extremes on the new House G.O.P. majority.
The attack took place in a city just east of Los Angeles that earlier in the day had hosted a festival celebrating the eve of the Lunar New Year.
A post-Nazi aversion to war and a commitment to promoting peace through engagement combines with an old fixation on Russia and a deep aversion to leading militarily.
Educators are facing wrenching new tensions over whether they should tell parents when students socially transition at school.