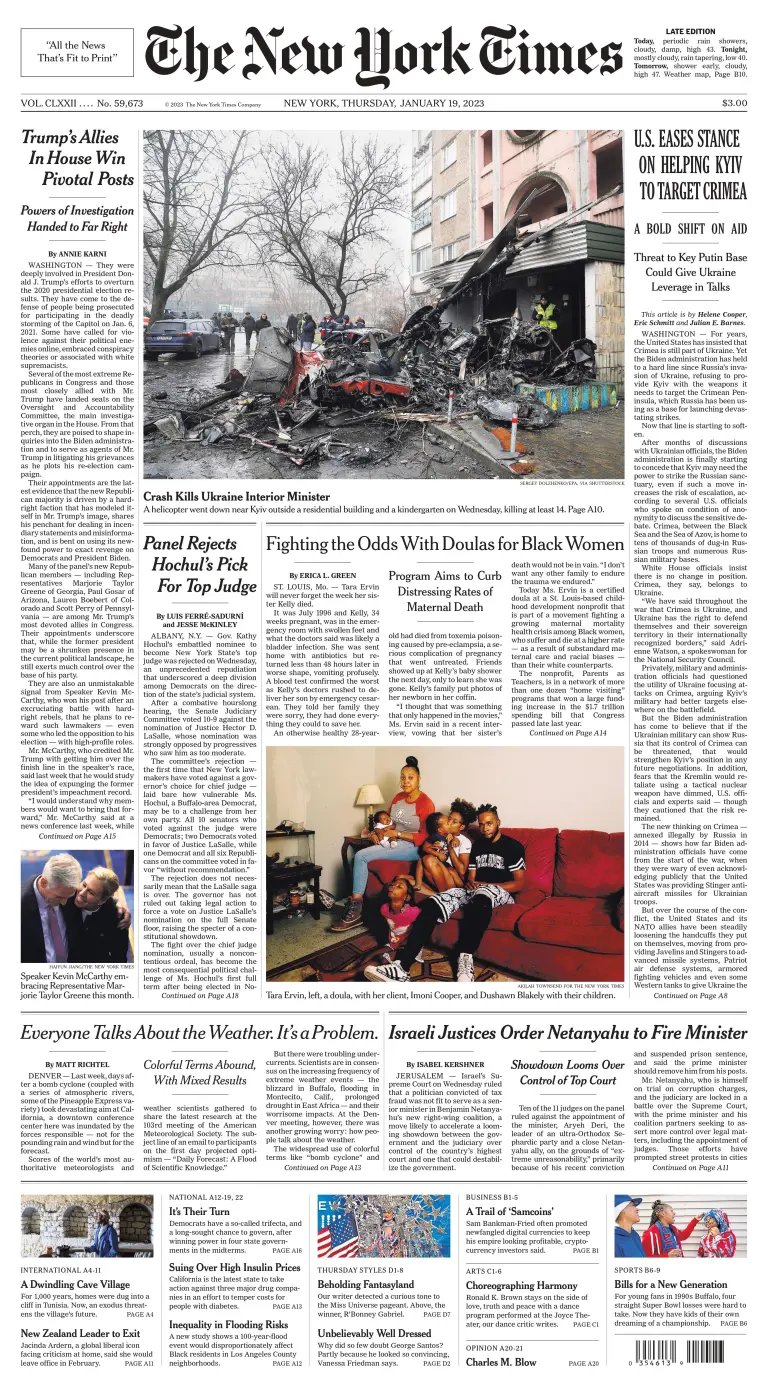 The Biden administration is considering the argument that Kyiv needs the power to strike at the Ukrainian peninsula annexed by Russia in 2014.
Some of the former president's most outspoken defenders will sit on the House's main investigative committee, underscoring their high-profile roles in the new Republican majority.
A St. Louis doula program, part of a nonprofit that received funding in the $1.7 trillion federal budget bill, looks for solutions in a benefit largely associated with affluent white women.
Gov. Kathy Hochul's choice of Justice Hector LaSalle to become the state's top judge caused an intraparty Democratic battle that divided a judicial hearing on Wednesday.