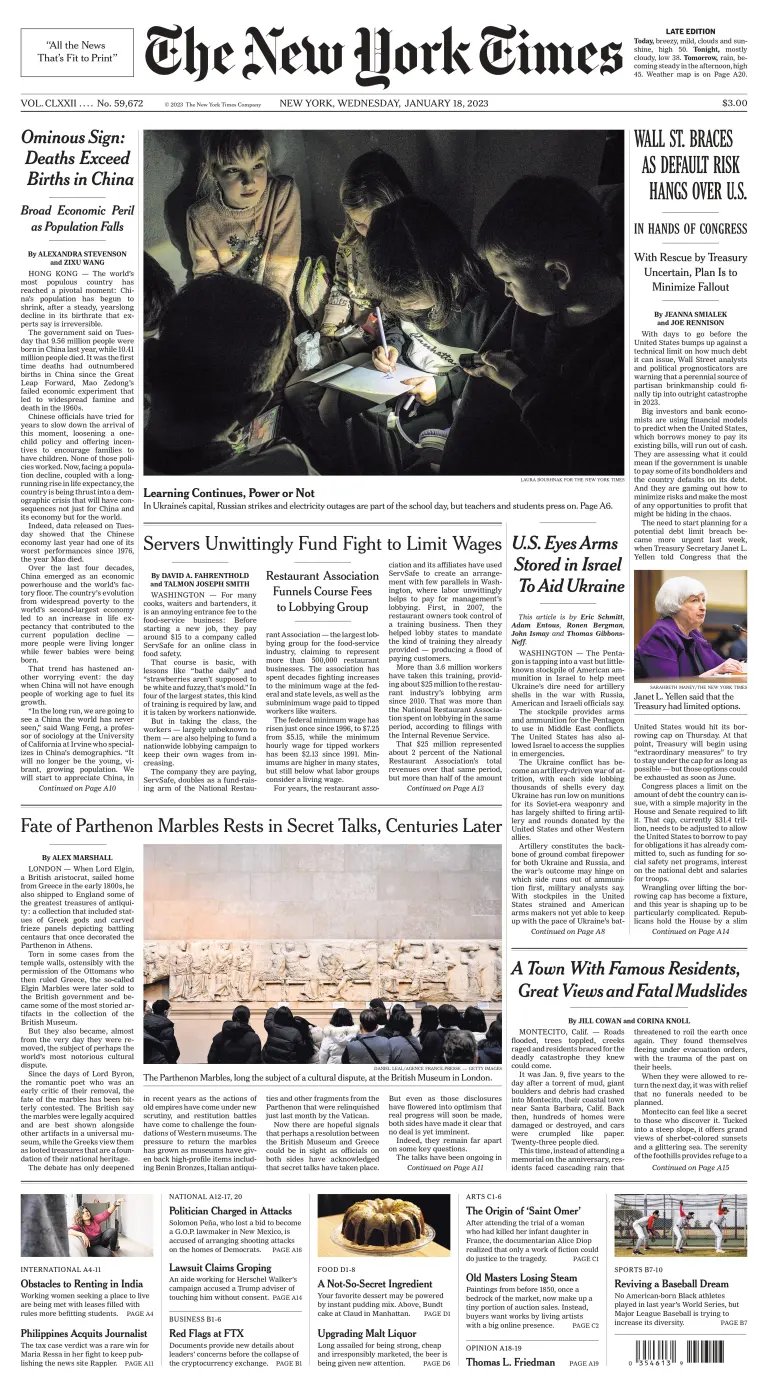 A default would most likely rattle markets and carry big risks, no matter how the Federal Reserve and Treasury try to curb the fallout.
Deaths outnumbered births last year for the first time in six decades. Experts see major implications for China, its economy and the world.
The National Restaurant Association uses mandatory $15 food-safety classes to turn waiters and cooks into unwitting funders of its battle against minimum wage increases.
Israeli officials had initially expressed concerns that the move could damage its relations with Russia.