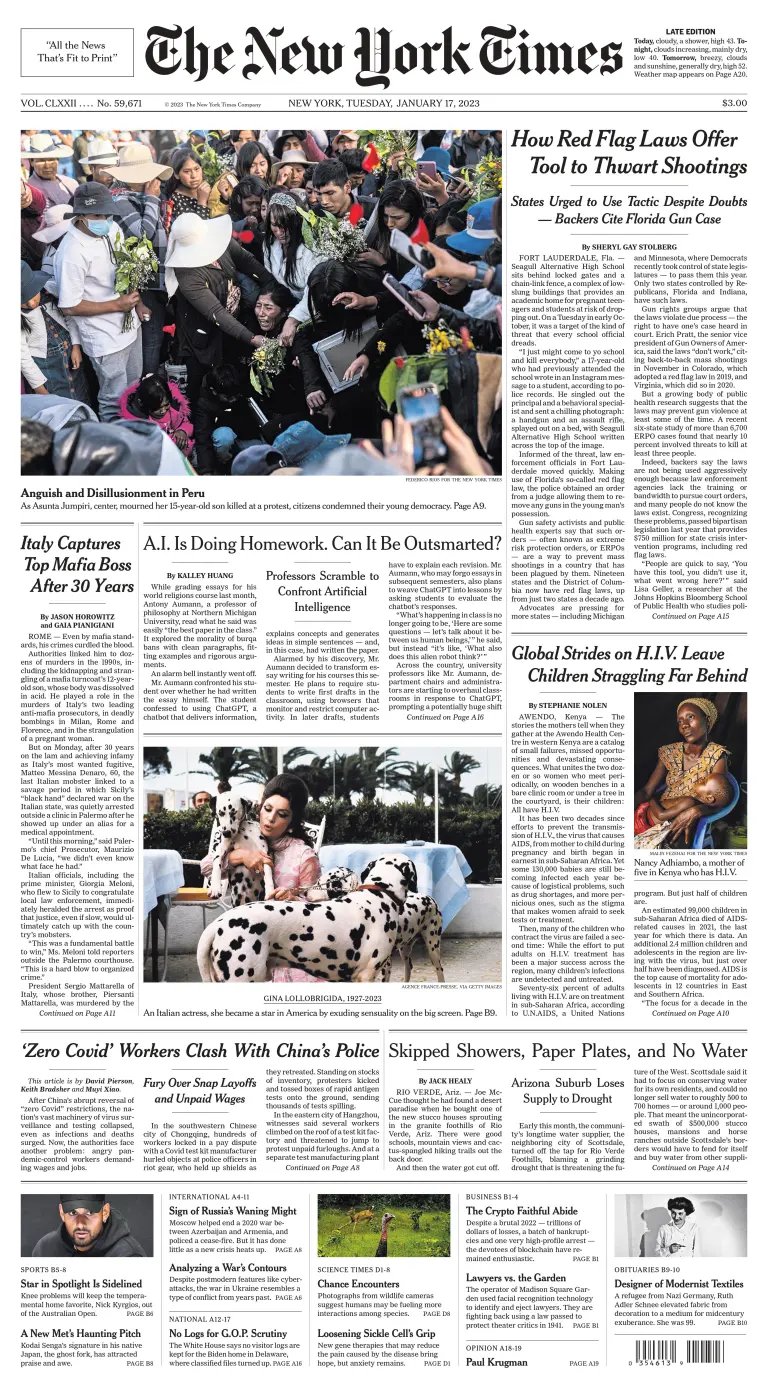 Judges in 19 states and the District of Columbia are issuing orders to keep guns out of the hands of people deemed dangerous, like a Fort Lauderdale teenager who threatened a school shooting.
With the rise of the popular new chatbot ChatGPT, colleges are restructuring some courses and taking preventive measures.
Sub-Saharan Africa has made steady progress in delivering lifesaving medication to adults, but young patients are harder to reach and 100,000 are dying of AIDS each year
Companies that reaped windfalls helping the government implement strict 'zero Covid' controls are now struggling to pay and keep workers.