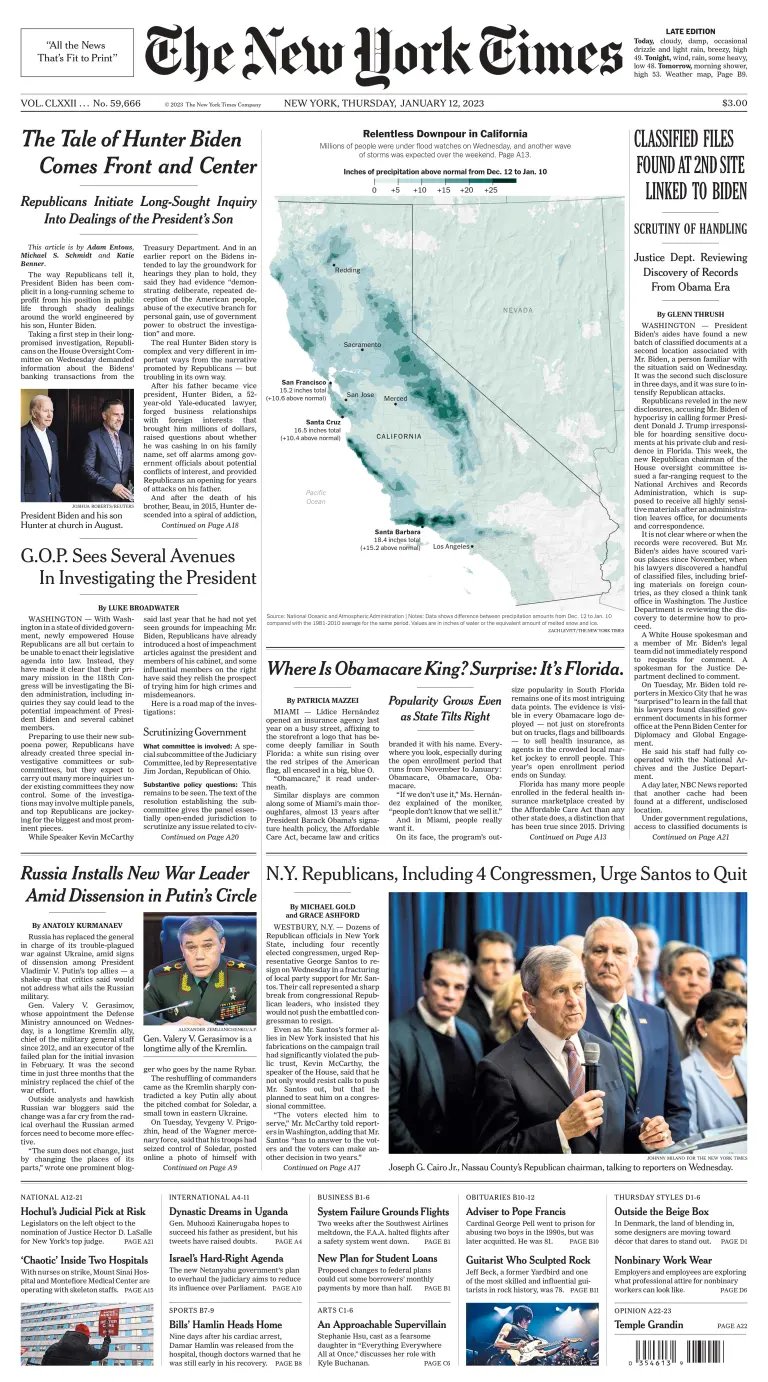 The revelation is sure to intensify Republican attacks on the president, who has called former President Donald J. Trump irresponsible for hoarding sensitive documents at his estate in Florida.
Federal prosecutors could decide soon whether to indict the president's son on tax and gun charges, and he faces a fresh round of hostile congressional hearings. But a close look at his story shows that it differs in important ways from the narrative promoted by Republicans.
House Republicans are preparing a cascade of investigations, some overlapping, into the Biden administration and its policies. Right-wing lawmakers have said the ultimate goal is to impeach the president.
A decade after the Affordable Care Act's federal health insurance marketplace was created, its outsize — and improbable — popularity in South Florida persists.