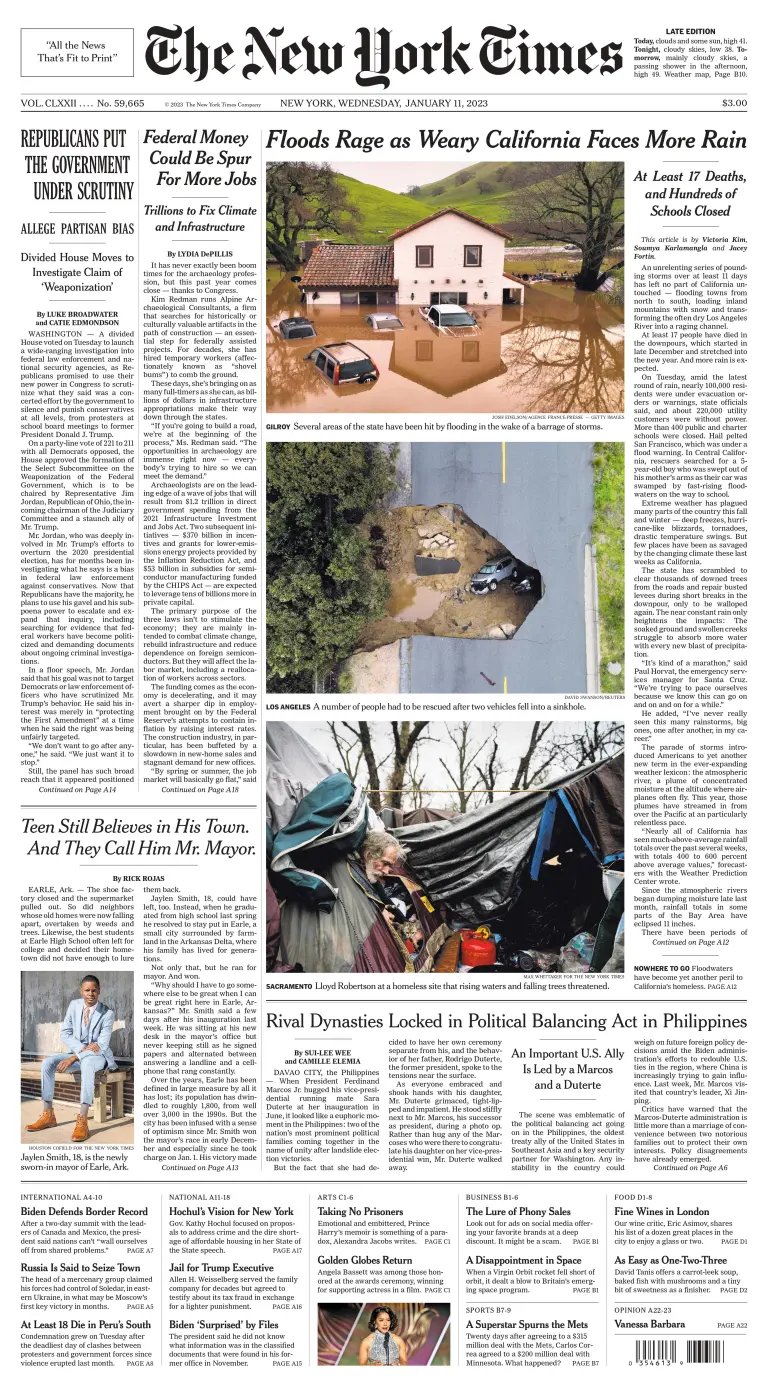 Extreme weather has plagued many parts of the country this fall and winter. But few places have been as savaged by the changing climate these last weeks as California.
Trillions of dollars in government spending will profoundly affect the labor market, but in ways hard to measure, and mostly under the surface.
Republicans pushed through a measure to create a powerful new committee to scrutinize what they have charged is an effort by the government to target and silence conservatives.
Residents hope that Jaylen Smith's youthful energy and sense of purpose can improve the fortunes of Earle, Ark. — or at least attract a supermarket to the small city.