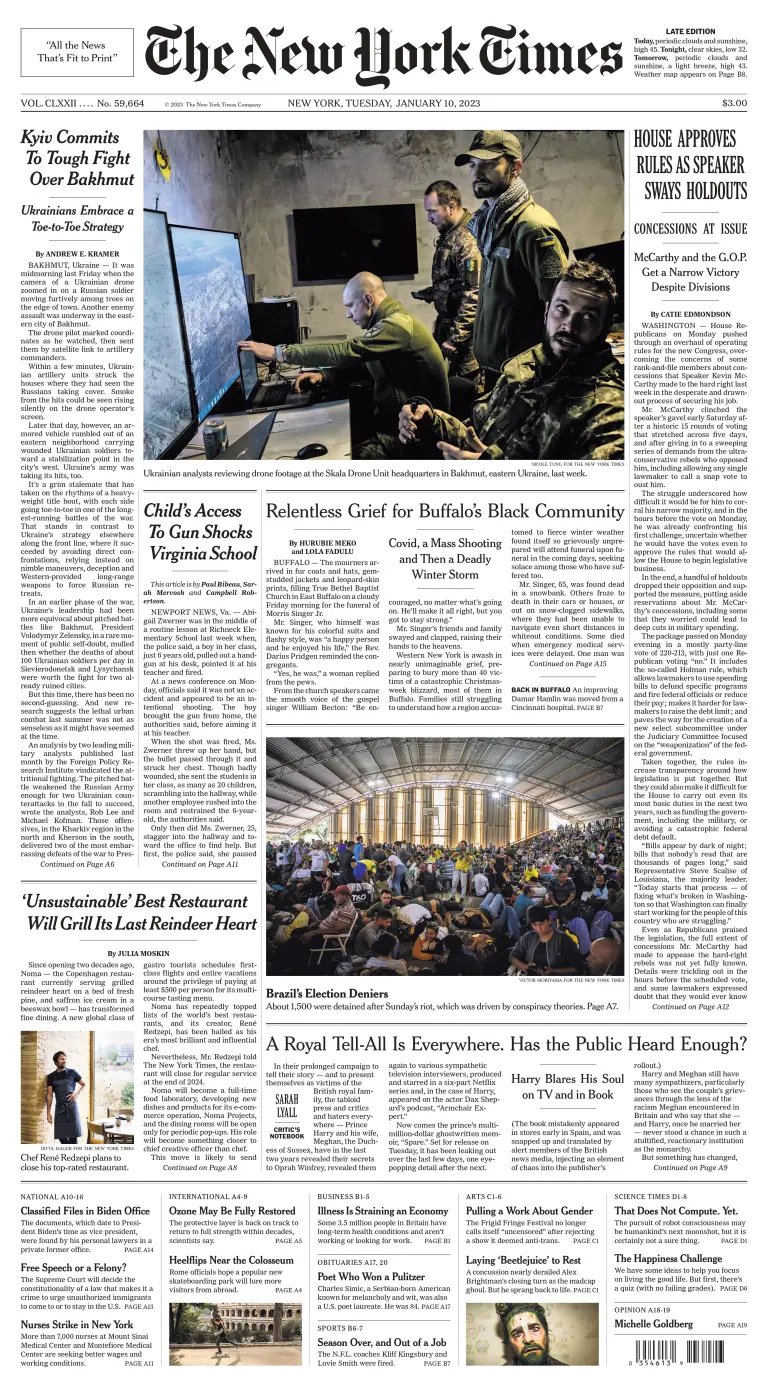 After initially balking at a package of changes to House rules that enshrine concessions the speaker made to ultraconservative members, Republicans united to push them through.
Earlier in the war, Ukraine's leadership was more equivocal about pitched battles with high casualties. There's no second-guessing this time. Some analysts say it makes sense strategically.
The wounded teacher went to the school office and said "call 911" before collapsing, a witness said.
As western New York prepares to bury more than 40 victims of a catastrophic storm, Black residents are reeling from a year of grief.