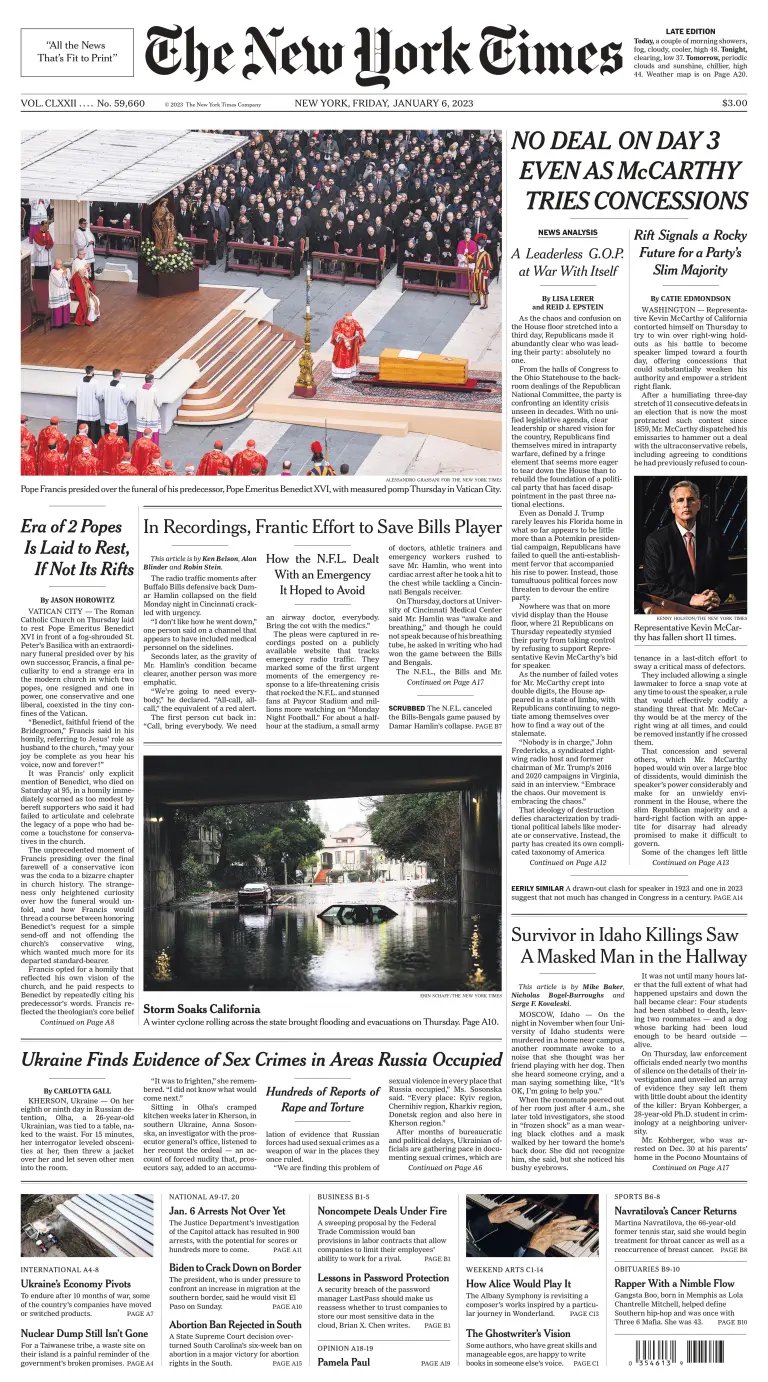 The California Republican signaled he would give in to more demands from hard-right rebels in a frenzied effort to win enough support for the speakership but continued to lose ground on vote after vote.
With no unified agenda or clear leadership, Republicans face the prospect that the anti-establishment fervor that has powered the party in recent years could now devour it.
An extraordinary period for the modern church ended with Francis presiding over the funeral of his retired predecessor. Some conservatives found the ceremony too modest for their standard-bearer.
When Damar Hamlin's heart stopped during a game on Monday night, medical personnel can be heard responding to the kind of emergency the league hoped it would never face.