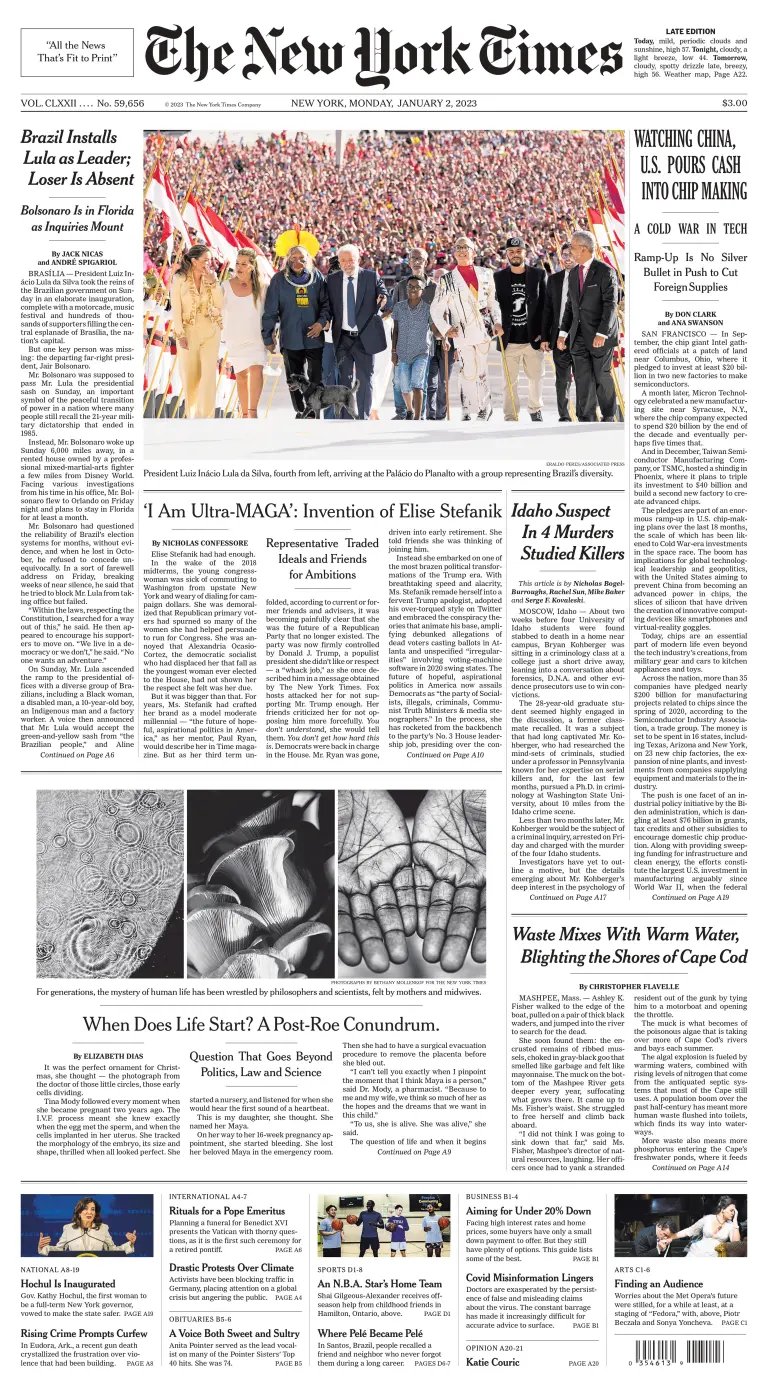 Amid a tech cold war with China, U.S. companies have pledged nearly $200 billion for chip manufacturing projects since early 2020. But the investments are not a silver bullet.
Brazil inaugurates its new president, Luiz Inácio Lula da Silva, on Sunday. Facing investigations, former President Jair Bolsonaro has taken refuge in Orlando.
The arrest of a graduate student in the murder of four University of Idaho students eased fears but raised a troubling new question: What was the motive?
To rise through the Trump-era G.O.P., a young congresswoman gave up her friends, her mentors and her ideals. Will it be enough?