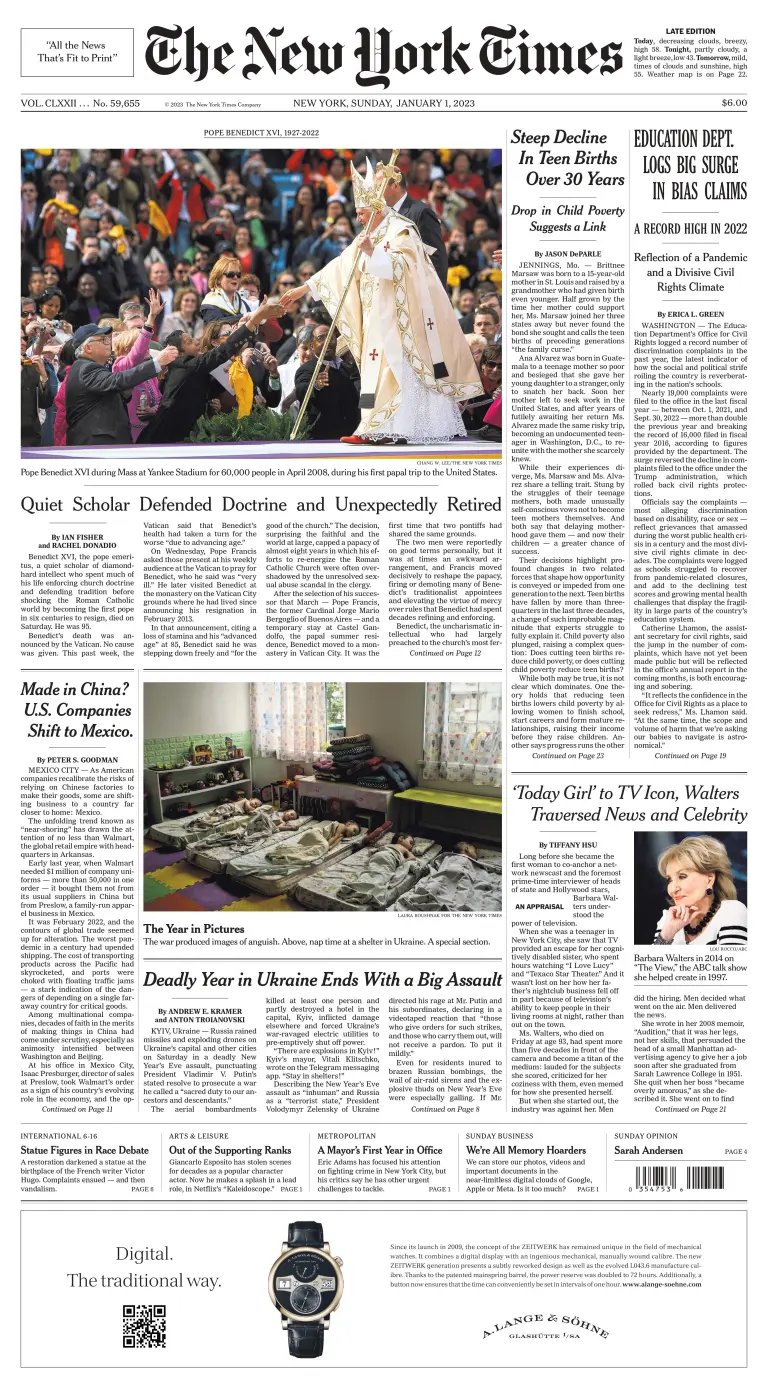 Some of the highest-profile complaints show how America's culture wars are affecting the nation's children.
He defined a conservative course for the Roman Catholic Church, but his papacy was noted for his struggle with the clergy sexual abuse scandal and for his unexpected resignation.
Teen pregnancies have plummeted, as has child poverty. The result is a profound change in the forces that bring opportunity between generations.
As American companies seek to limit their exposure to the pitfalls of making goods in China, some are moving production to Mexico.