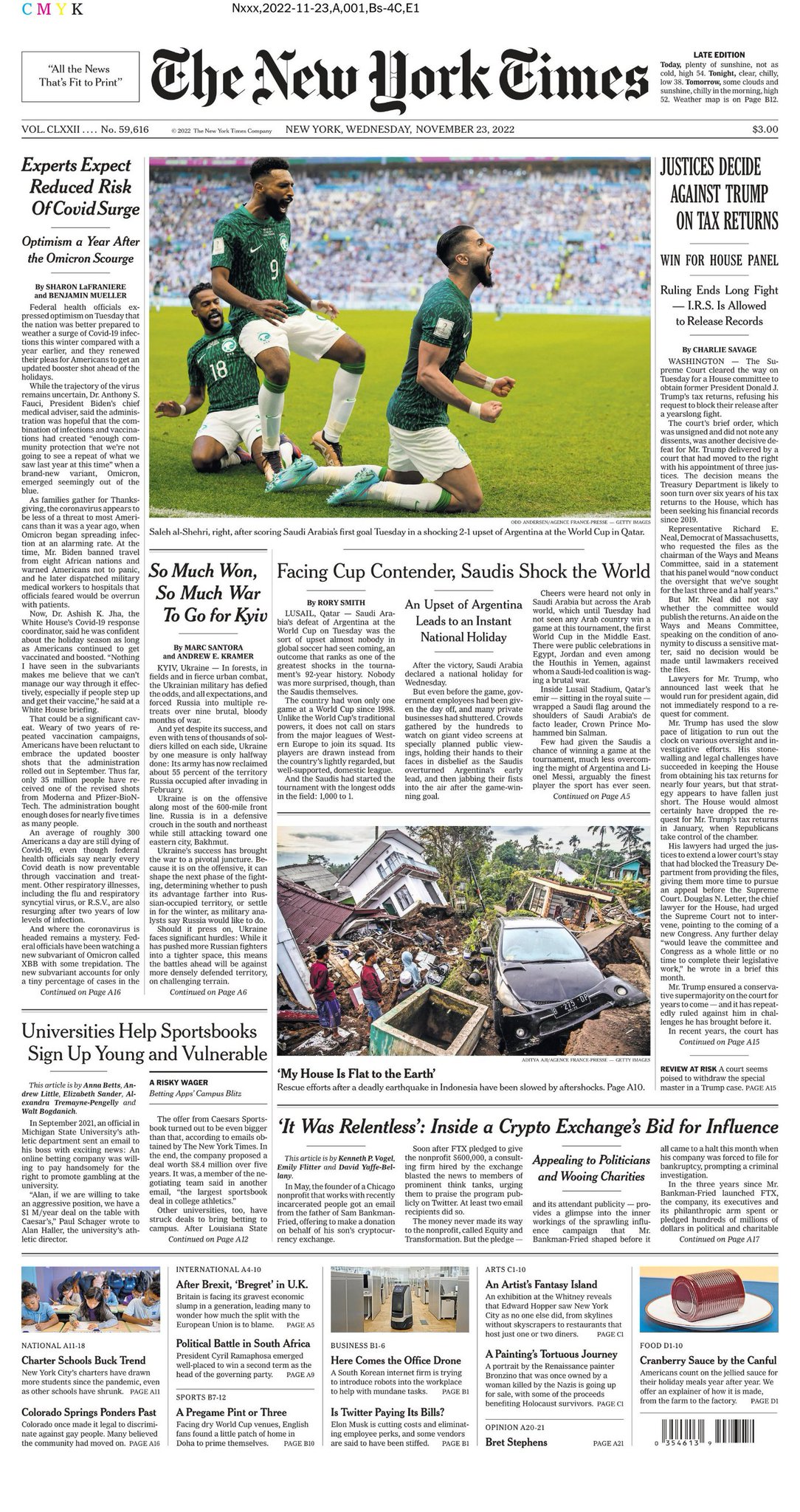 Ending a long legal fight, the Supreme Court rejected the former president's request that it block the I.R.S. from turning over the files.
Even the country's de facto leader had downplayed expectations. After a win over Lionel Messi's Argentina, one of the most shocking results in World Cup history, Wednesday will be a national holiday.
Dr. Anthony S. Fauci said the administration was optimistic that "we're not going to see a repeat of what we saw last year," when the Omicron variant swept through the country.