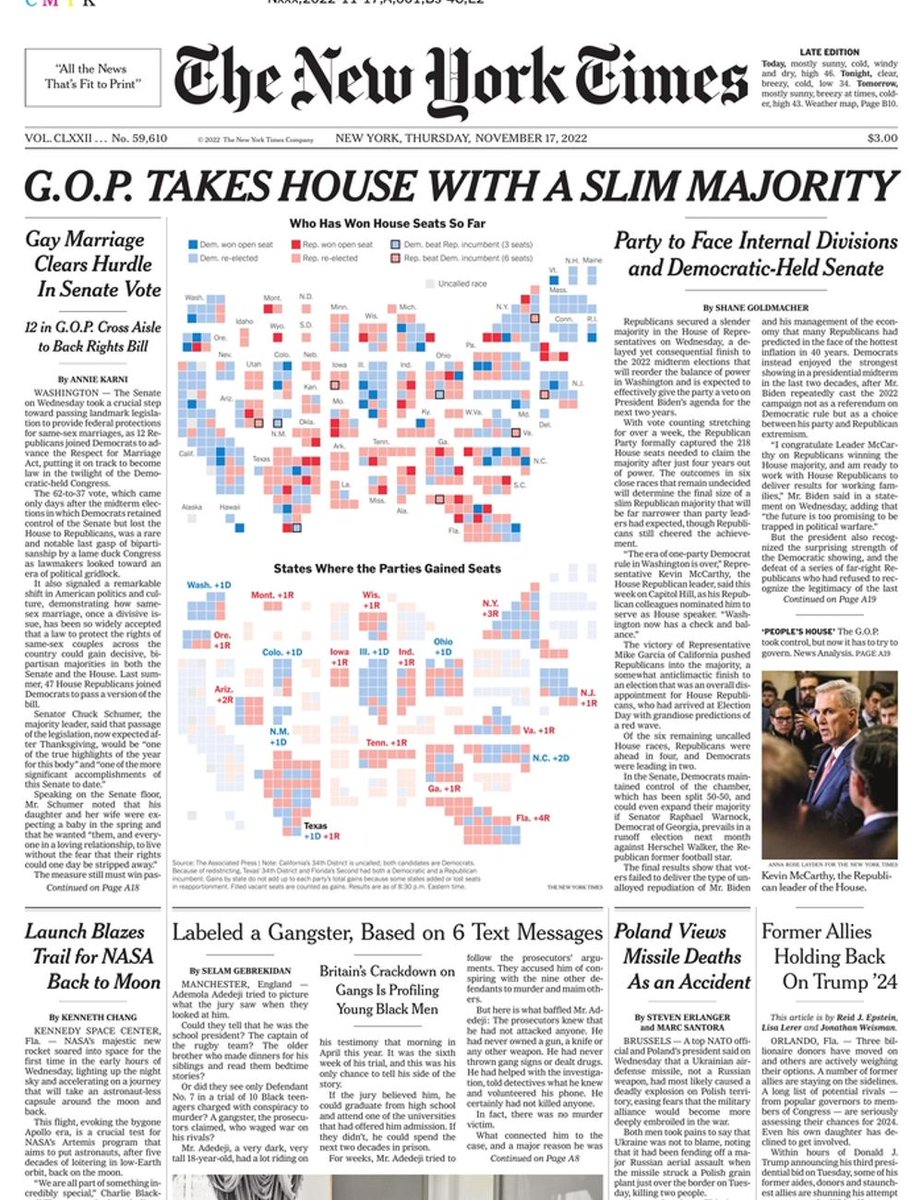 After more than a week of counting, the Republican Party gained the 218 House seats needed to claim the majority, ushering in an era of divided government.
Democrats made the same-sex marriage bill one of their first major agenda items in the postelection session, moving quickly to enact it while their party still controls both chambers.
The uncrewed flight of the giant Space Launch System on Wednesday began a new era of spaceflight amid a debate over how to finance rocket development.