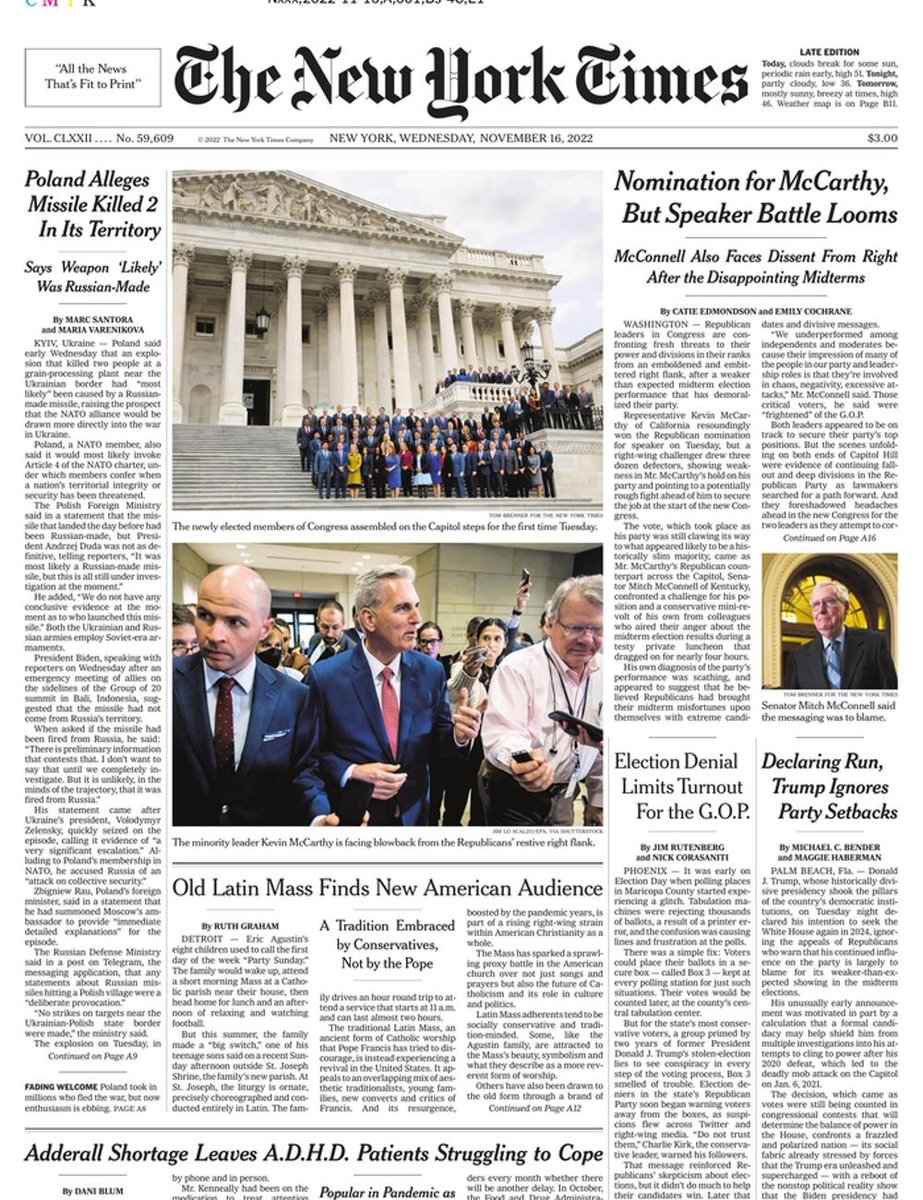 Even as Representative Kevin McCarthy, the minority leader, survived his first test, he lacked the votes to cement the speakership. His Senate counterpart also faced a challenge to his position.
Election deniers' doubts about voting made for compelling conspiracy theories, but proved to be a bad get-out-the-vote strategy.
The early candidacy is meant to bolster his argument that investigations of him are politically motivated, and to blunt the momentum of Gov. Ron DeSantis of Florida, a Republican rival seen as a growing threat.