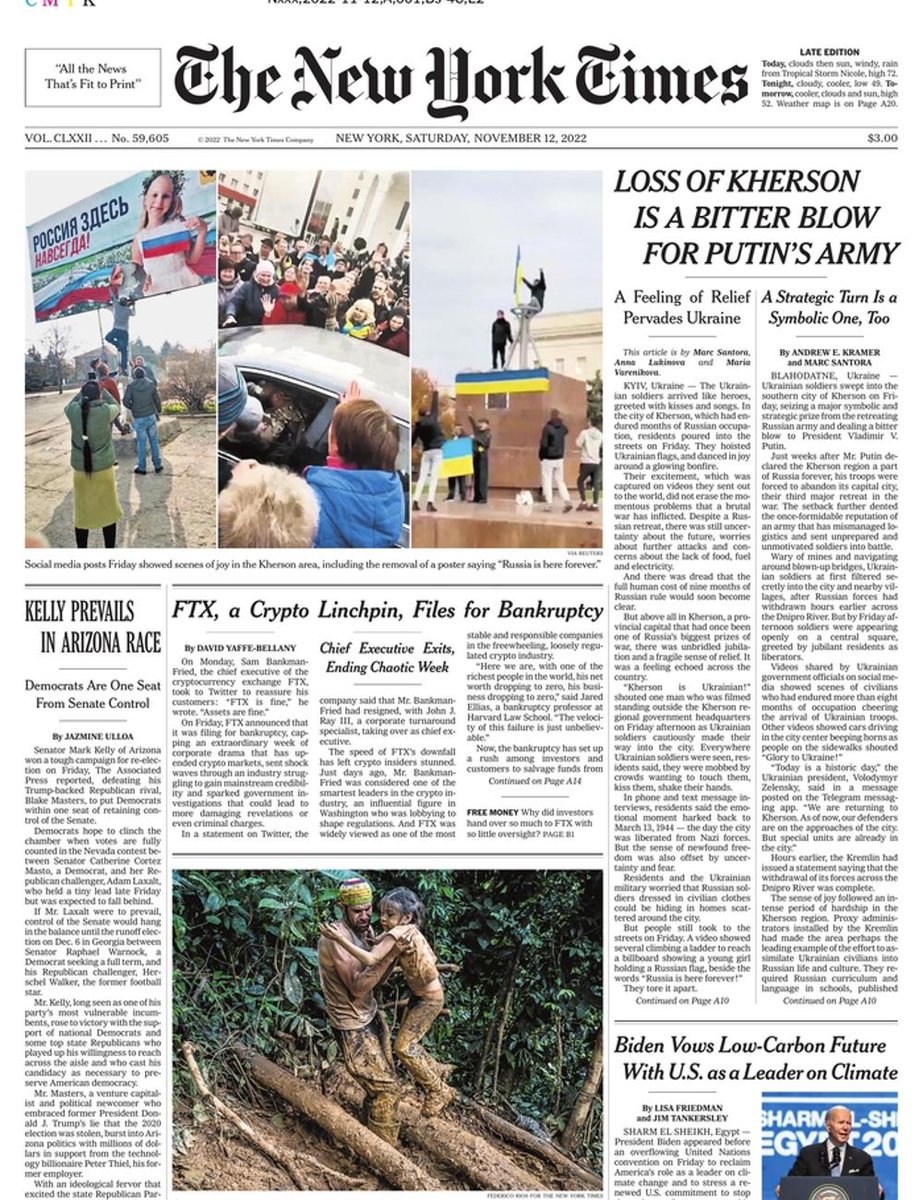 Jubilant crowds poured into the streets, greeting Ukrainian soldiers and waving flags. But officials said the city was not out of danger, warning of potential Russian reprisals.
After months of Russian occupation, residents said the moment recalled being liberated from the Nazis in World War II. But there was also fear about further Russian attacks.
Mr. Kelly, who ran as a bipartisan legislator devoted to the needs of Arizona, defeated Blake Masters, a Republican newcomer whose ideological fervor failed to win over enough independent voters.