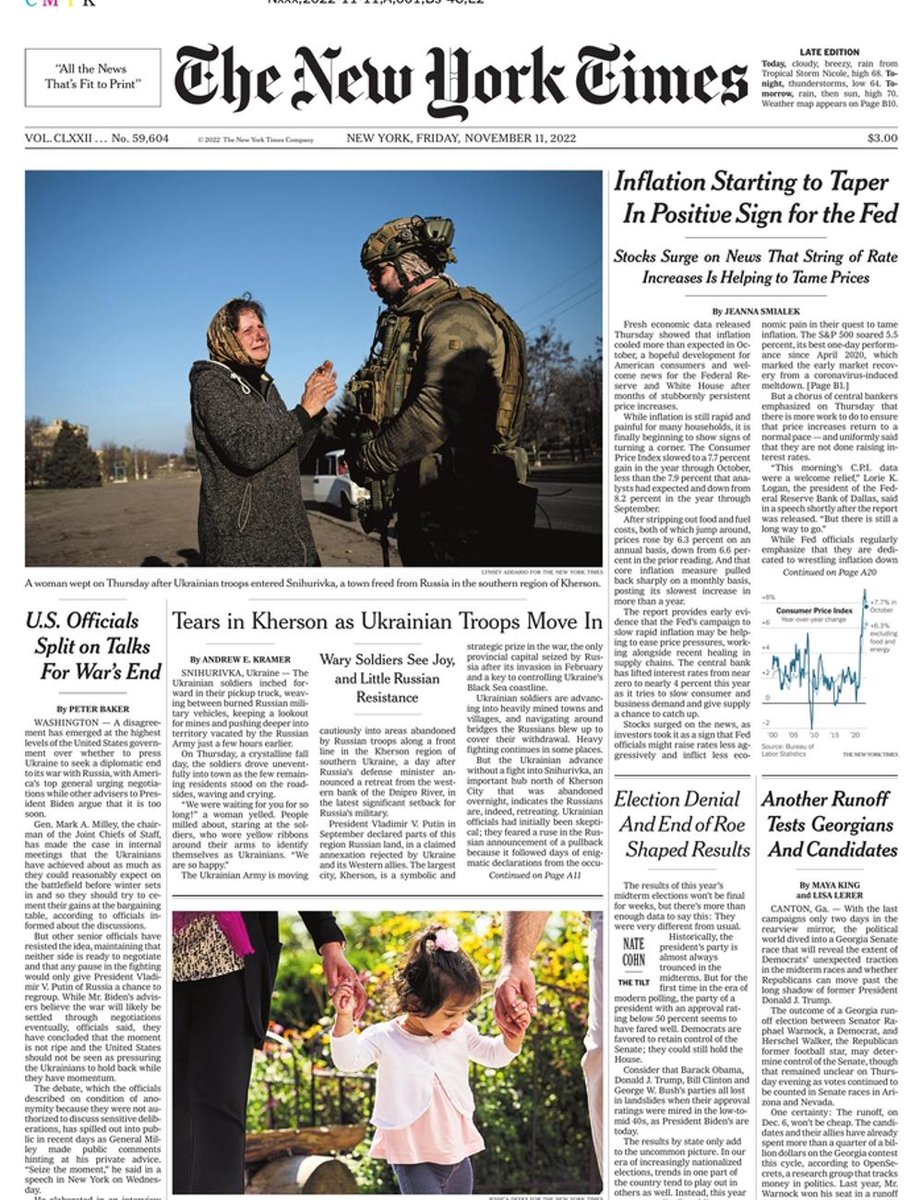 The Consumer Price Index showed that prices climbed 7.7 percent in the year through October, a quick pace but a notable moderation.
A day after Russia said it was withdrawing from Kherson City in the south, Ukraine's forces moved into villages without a fight, indicating the Russians were, indeed, retreating.
Gen. Mark A. Milley, the chairman of the Joint Chiefs of Staff, has made the case that the Ukrainians should try to cement their gains at the bargaining table.