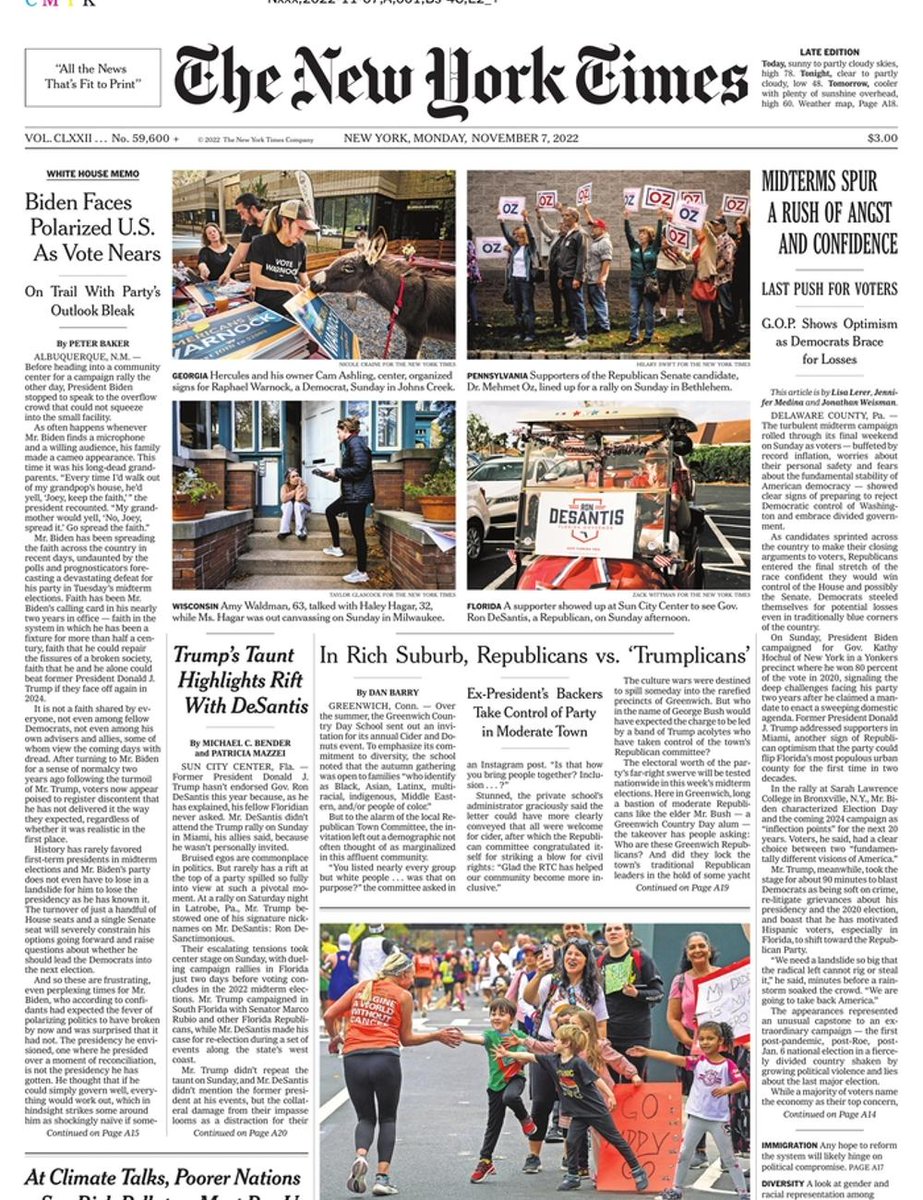 As candidates made their closing arguments on Sunday, Democrats braced for potential losses even in traditionally blue corners of the country while Republicans predicted a red wave.
President Biden had hoped to preside over a moment of reconciliation after the turmoil of the Trump years. But the fever of polarizing politics has not broken ahead of Tuesday's midterm elections.
The Republican Party's top two stars are campaigning, separately, in the midterms' last days.