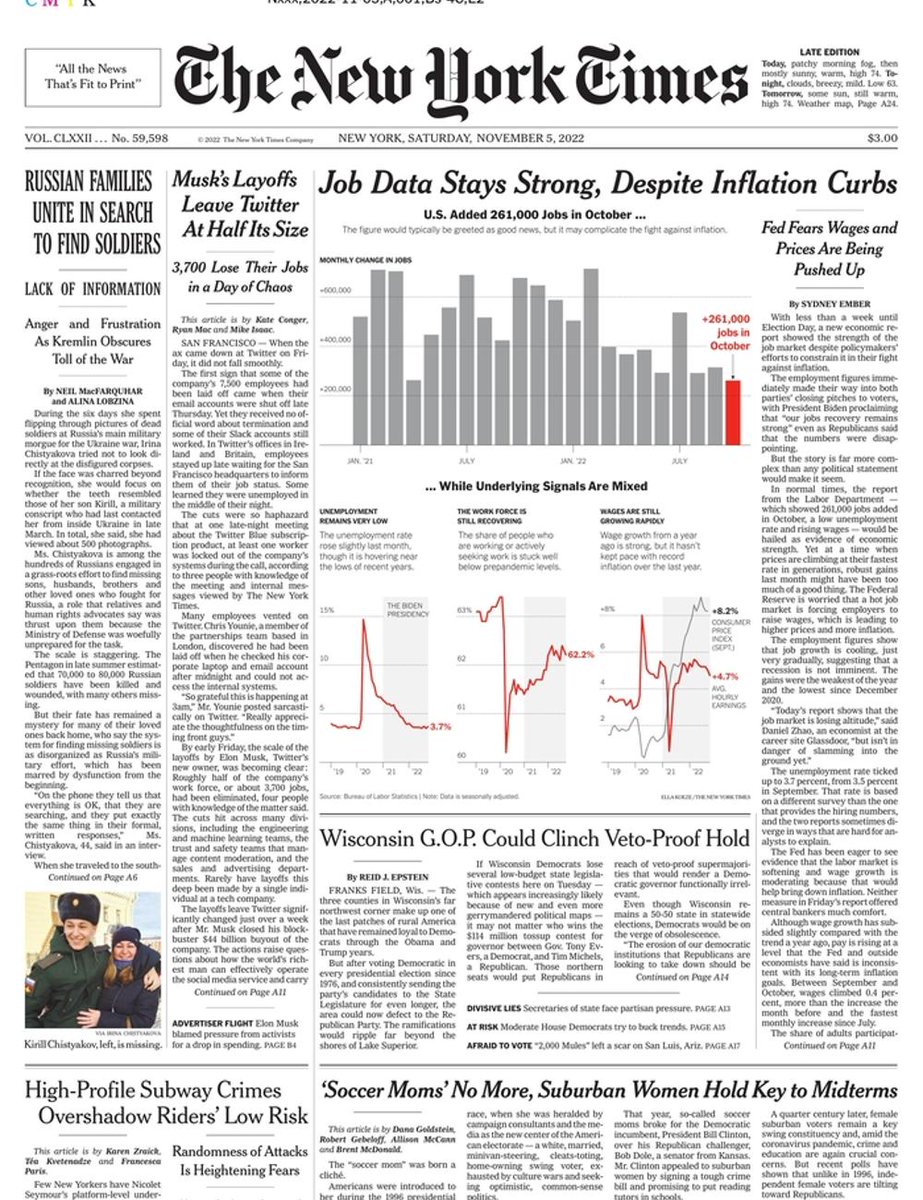 Job growth is slowing but remains stronger than comfortable for the Federal Reserve, which is trying to tame high inflation.
Russian families searching for loved ones say the system for finding missing soldiers is as disorganized as Vladimir Putin's military effort, which has been marked by dysfunction from the beginning.
The layoffs hit across many divisions, including the engineering and machine learning units, the teams that manage content moderation, and the sales and advertising departments.