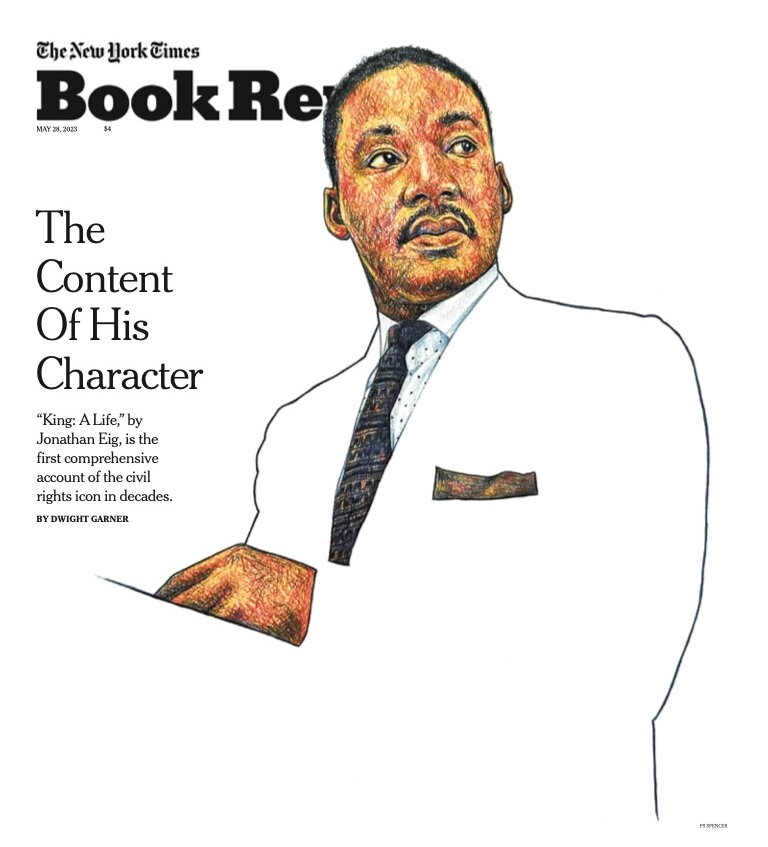 THE NEW YORK TIMES BOOK REVIEW – MAY 28, 2023:
"King: A Life," by Jonathan Eig, is the first comprehensive account of the civil rights icon in decades.
Growing up, he was called Little Mike, after his father, the Baptist minister Michael King. Later he sometimes went by M.L. Only in college did he drop his first name and began to introduce himself as Martin Luther King Jr. This was after his father visited Germany and, inspired by accounts of the reform-minded 16th-century friar Martin Luther, adopted his name.
His novel "Lone Women" follows a Black homesteader in Montana who is haunted by secrets and a dark past.
Victor LaValle's enthralling fifth novel, "Lone Women," opens like a true western, with a scene of dark, bloody upheaval and a hint of vengeance. But nothing in this genre-melding book is as it seems. When we meet Adelaide Henry, the grown daughter of Black farmers, she is in a daze, dumping gasoline all over her family's farmhouse. We don't know why she's doing what she's doing, what happened to her family or, most important, what else she has or hasn't done.