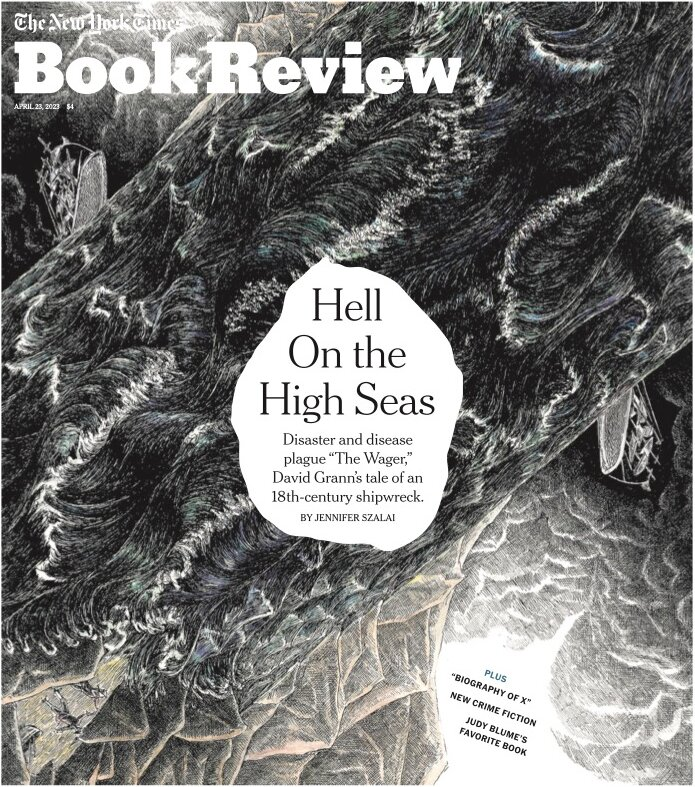 The New York Times Book Review – April 23, 2023:
The author's latest book, "The Wager," investigates the mysteries surrounding an 18th-century maritime disaster off Cape Horn.
There were multiple moments while reading David Grann's new book, "The Wager," about an 18th-century shipwreck, when it occurred to me that the kind of nonfiction narratives The New Yorker writer has become known for share something essential with a sturdy ship.
Catherine Lacey's new novel follows a polarizing artist through a fractured country.
The narrator of "Biography of X," the new Catherine Lacey novel, is a journalist named C.M. Lucca who worked for a Village Voice-like newspaper in New York City during the 1980s. C.M. has a cool tone and a lonely intelligence; she's a solitary spirit.
In "Walk the Walk," Neil Gross profiles three departments around the country experimenting with genuine reform.
WALK THE WALK: How Three Police Chiefs Defied the Odds and Changed Cop Culture, by Neil Gross