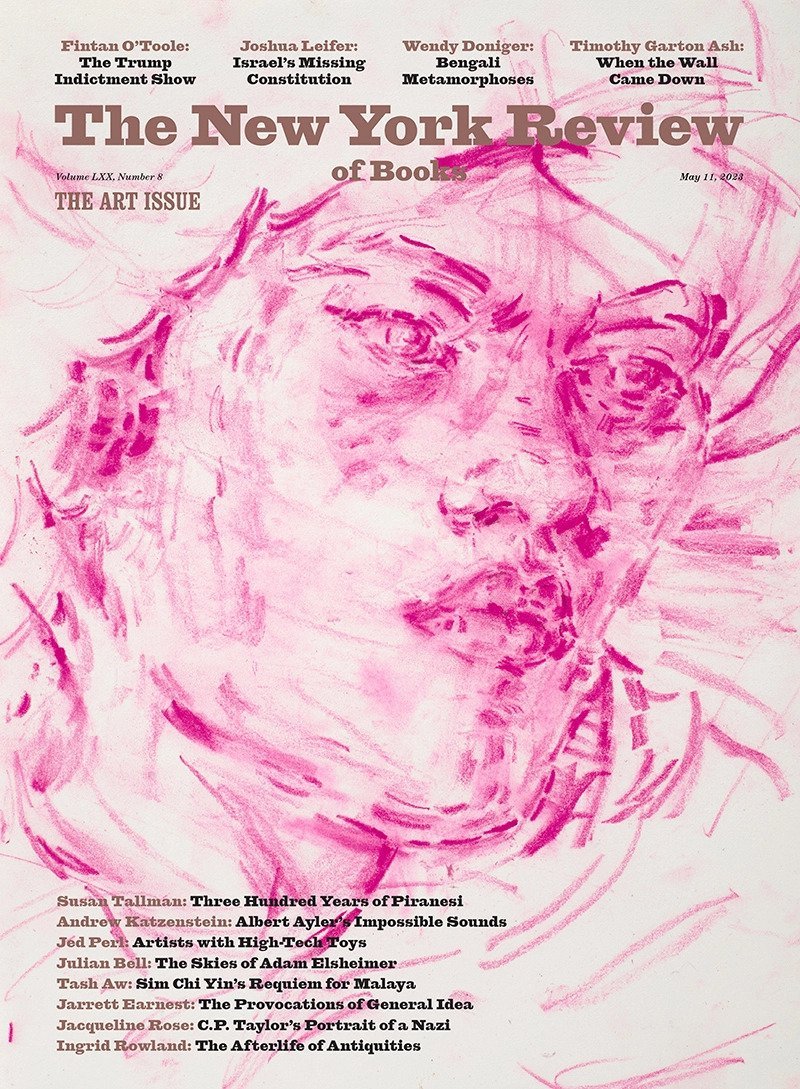 The New York Review of Books – May 11, 2023 issue: The Art Issue features Fintan O'Toole on the return of the Trump circus, Susan Tallman on why Piranesi still speaks to us, Joshua Leifer on democracy deferred in Israel, Ingrid D. Rowland on recycling antiquity, and Julian Bell on Adam Elsheimer's oceanic immensity.
An exhibition of the Algerian painter's work liberates it from the political symbolism of late colonialism.
In November 1947 a fifteen-year-old prodigy from colonial Algeria named Baya, described variously as Kabyle, Berber, Muslim, and Arab, exhibited her gouaches and clay sculptures at the Parisian gallery of the art dealer Aimé Maeght. Yves Chataigneau, the French governor of Algeria, and Si Kaddour Benghabrit, the rector of the Paris Mosque, were the sponsors of the exhibition, and the opening attracted some of the most influential cultural figures of postwar Paris: the writers Albert Camus, François Mauriac, and André Breton; the painters Henri Matisse and Georges Braque; the designer Christian "Bebè" Bérard.
For generations, Giovanni Battista Piranesi's prints of Roman views defined the popular image of the Eternal City. A profusion of new exhibitions and publications shows why he still speaks to us.
Also in the issue: Jacqueline Rose on C. P. Taylor's final play, Colin B. Bailey on the Impressionists' decorations, Wendy Doniger on Bengali tales from the mangrove forests, Christopher Benfey on the Black American potters of the nineteenth century, Jed Perl on high-tech high art, poems by Sasha Debevec-McKenney, Mosab Abu Toha, and Cyrus Console, and much more.