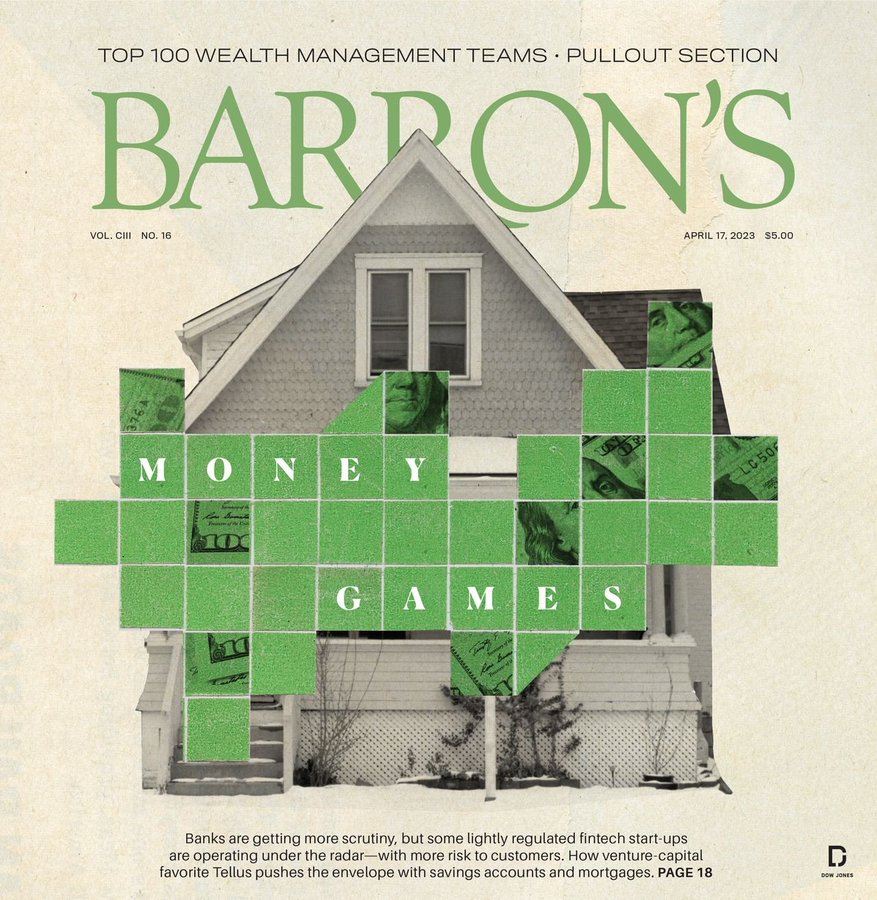 Barron's Magazine – April 17, 2023:
Tellus' generous accounts and disruptive business model have won serious backing. One problem: Tellus isn't actually a bank.
Depressed valuations belie brighter growth prospects and better risk management at companies such as Primerica, Unum, and Equitable.
Wealth management teams can vary widely in culture and investing approach. Here's what to look for.