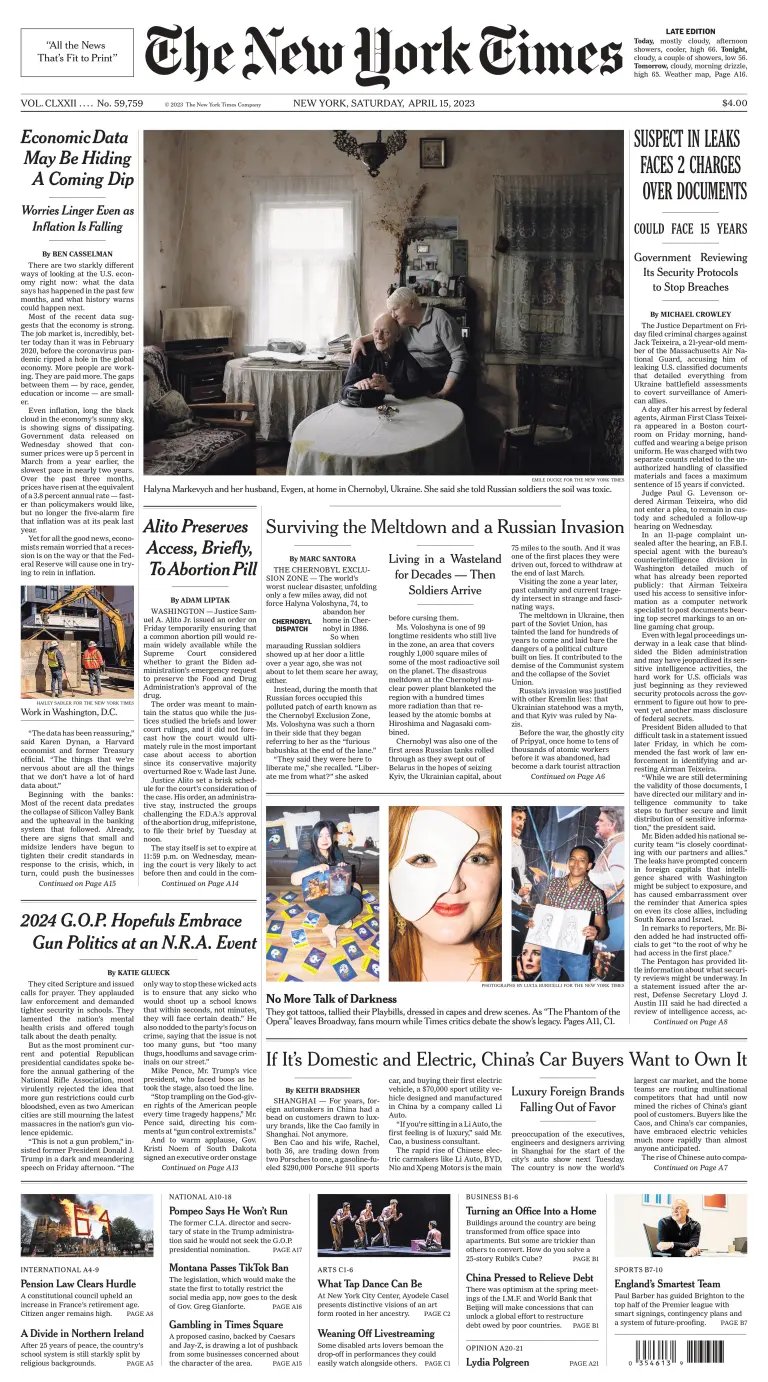 Jack Teixeira, 21, was granted a top-secret security clearance in 2021, which was required for his job, the Justice Department complaint said.
Despite hopeful signs, economists worry that a recession is on the way or that the Federal Reserve will cause one in trying to rein in inflation.
Domestic companies are now selling more vehicles than their multinational rivals, which have failed to keep up with Chinese consumers' demand for electric cars and S.U.V.s.
Not everyone evacuated when the Chernobyl nuclear plant melted down in 1986. The few who stayed lived through another calamity when Russian troops marched in.