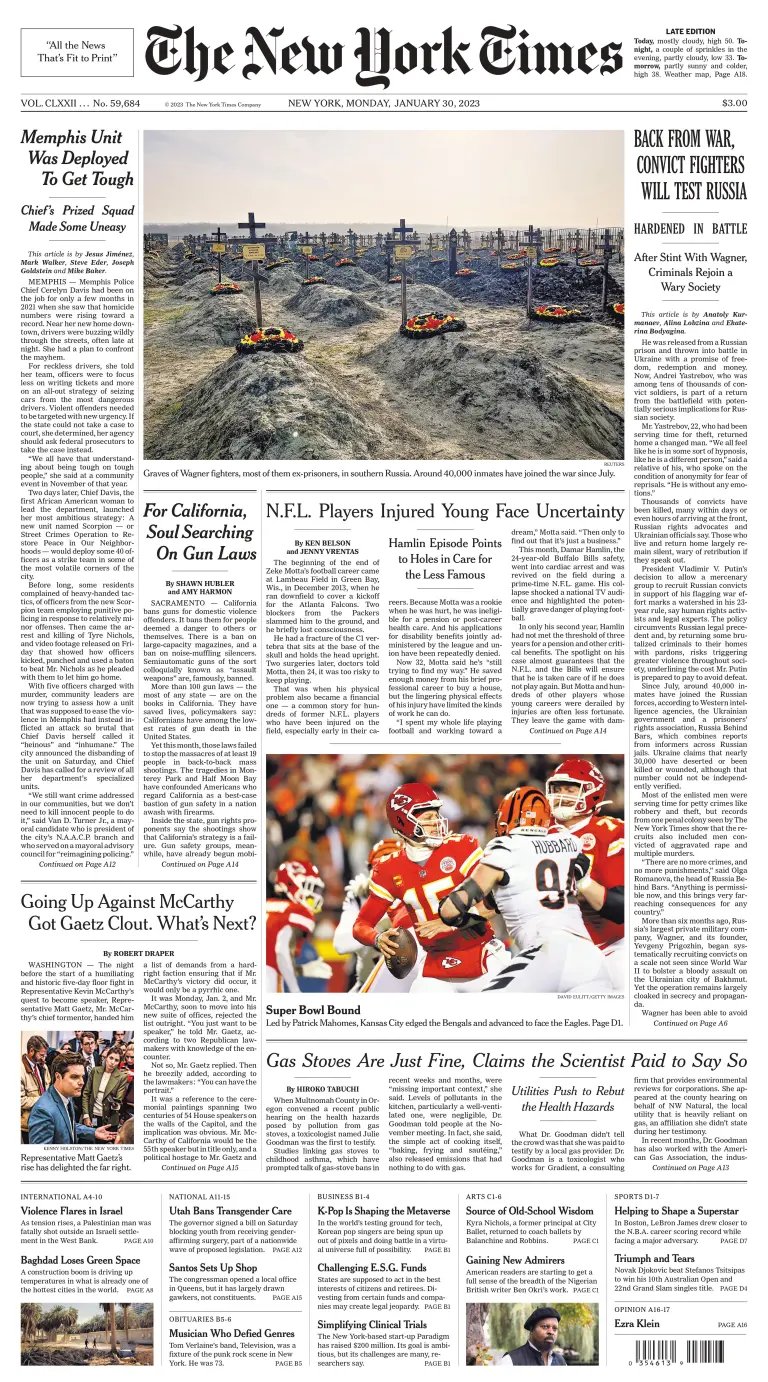 Tens of thousands of inmates have joined a mercenary group fighting with the Kremlin's decimated forces in Ukraine. Some of them are returning to civilian life with military training and, in many cases, battlefield traumas.
City leaders had praised the new group as a key strategy for fighting crime. Now they are trying to assess whether it was flawed from the start.
The injury to Damar Hamlin of the Buffalo Bills, who collapsed on the field in cardiac arrest, has drawn attention to players who have been hurt early in their careers and now struggle to get help.
The state is still reeling from back-to-back attacks that left at least 19 people dead. The killings have spurred lawmakers to call for more regulations.