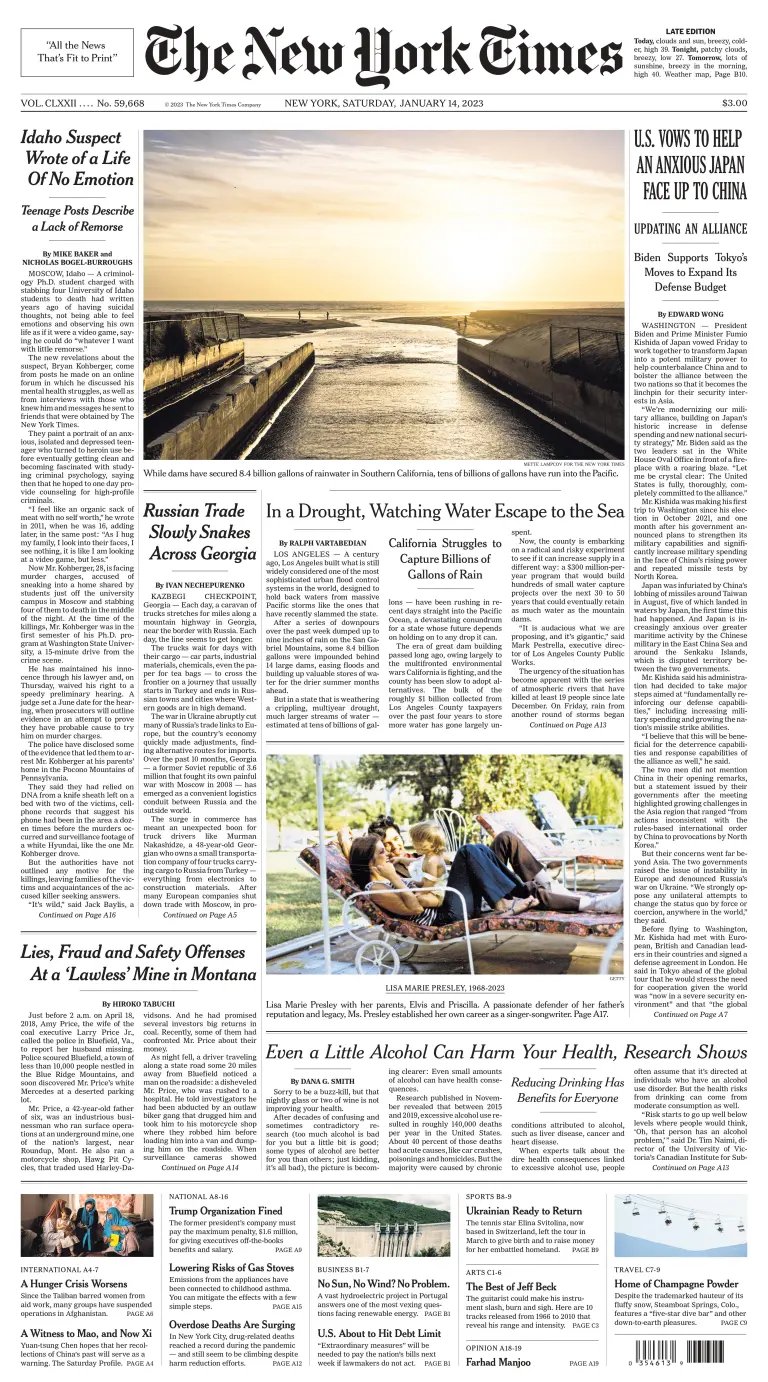 The two leaders discussed tensions with China, North Korea and Russia and plans for deterrence in Asia with U.S. troops and missiles.
Messages and online posts from the Ph.D. student now charged with four murders show that he was once detached and suicidal before he became fascinated with criminals' minds.
Heavy storms have flooded parts of California, but the state has been unable to capture billions of gallons of water that are flowing unchecked into the ocean. Los Angeles is embarking on an ambitious new program to change that.
With Western sanctions barring many imports, a lot of what Russia needs now travels a slow, crowded truck route through the Caucasus Mountains from Georgia.