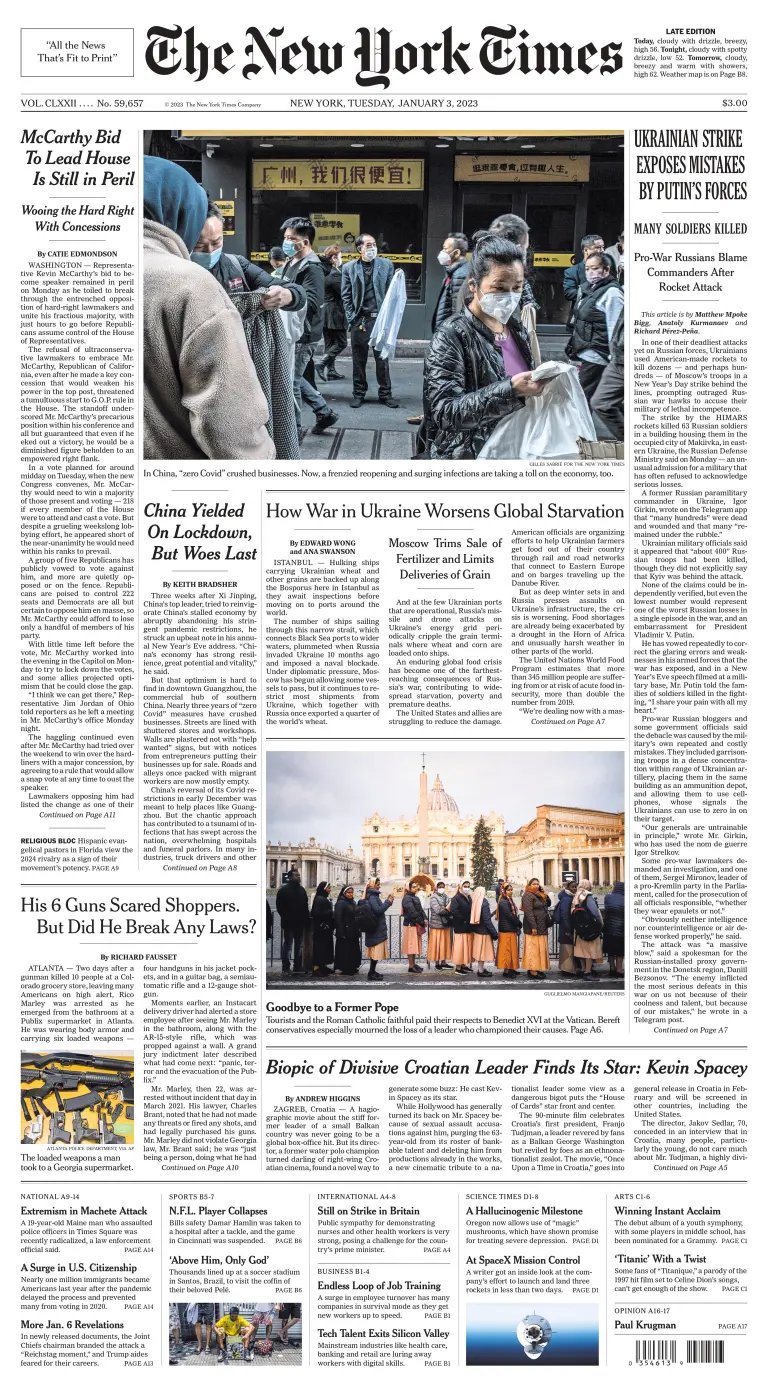 A Ukrainian attack with U.S.-made rockets may have left hundreds of casualties, and pro-war Russians accused their military commanders of repeating fatal errors.
Representative Kevin McCarthy, Republican of California, is struggling to break through a wall of entrenched opposition from hard-right lawmakers even after agreeing to weaken his leadership power.
Moscow blocks most shipments from Ukraine, one of the world's largest wheat producers, and its attacks on the country's energy grid also disrupt the flow of food.
Years of lockdowns took a brutal toll on businesses. Now, the rapid spread of Covid after a chaotic reopening has deprived them of workers and customers.