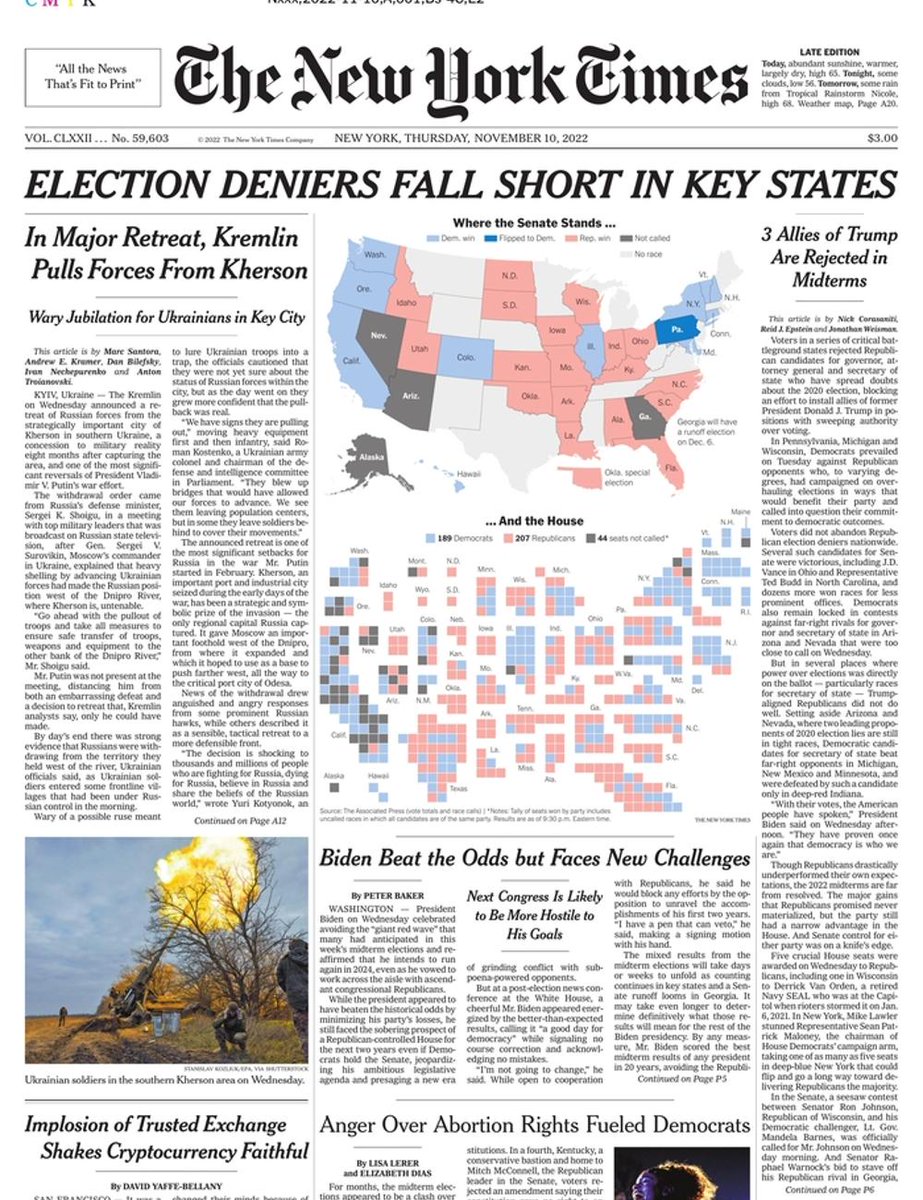 Democrats won races for top election posts in several political battlegrounds where their Republican rivals had cast doubt on the 2020 contest and signaled their desire to overhaul voting systems.
Russia's position had grown perilous in Kherson, a strategic city and one of the biggest prizes seized in its Ukraine invasion, but Russian hawks reacted angrily to the withdrawal.
President Biden appeared to have the best midterms of any president in 20 years, avoiding the "shellacking" his predecessors endured. But even a narrow Republican majority could transform his presidency.