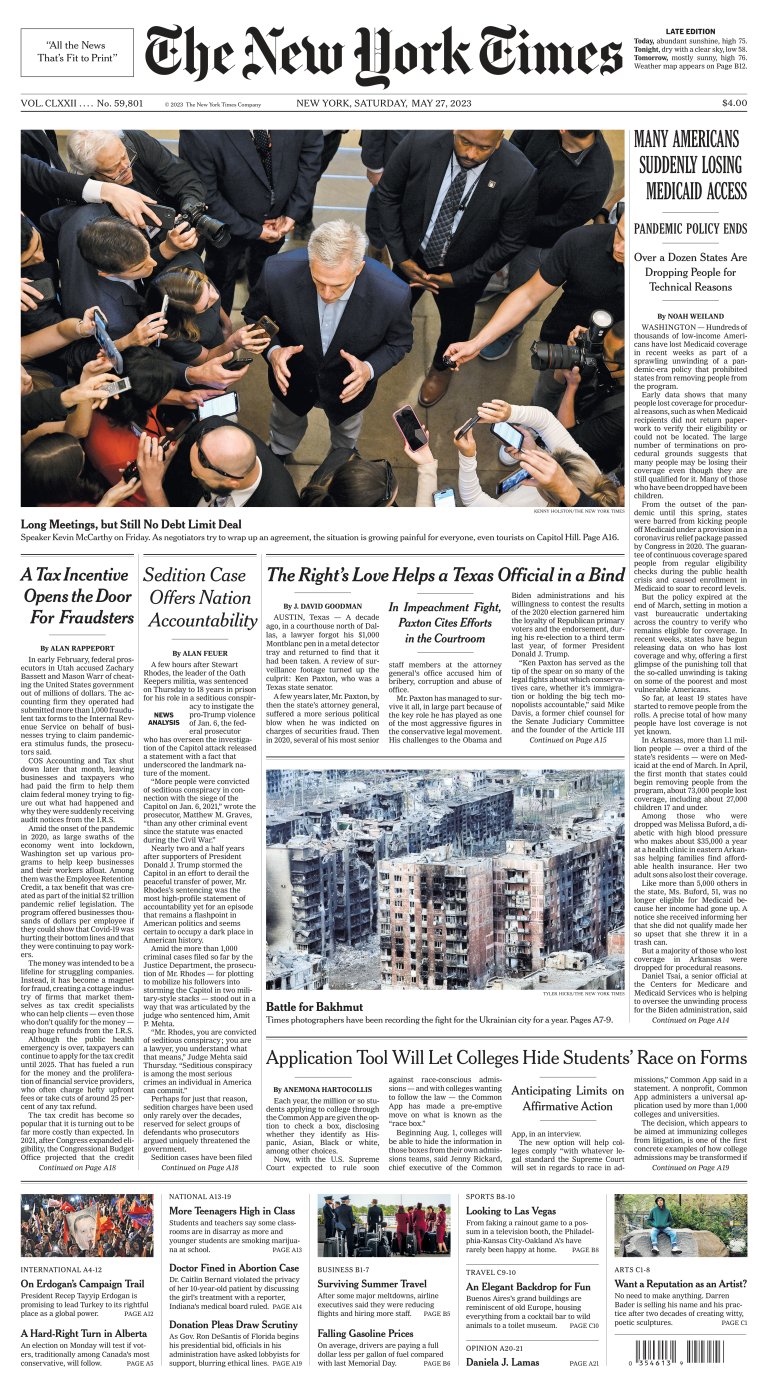 As states begin to drop people from their Medicaid programs, early data shows that many recipients are losing their coverage for procedural reasons.
The Employee Retention Credit has spawned a cottage industry of firms claiming to help businesses get stimulus funds, often in violation of federal rules.
If requested, the Common App will conceal basic information on race and ethnicity — a move that could help schools if the Supreme Court ends affirmative action.
The 18 years in prison given to Stewart Rhodes for a rarely charged crime underscored the lengths to which the Justice Department and the courts have gone in addressing the assault on the Capitol.