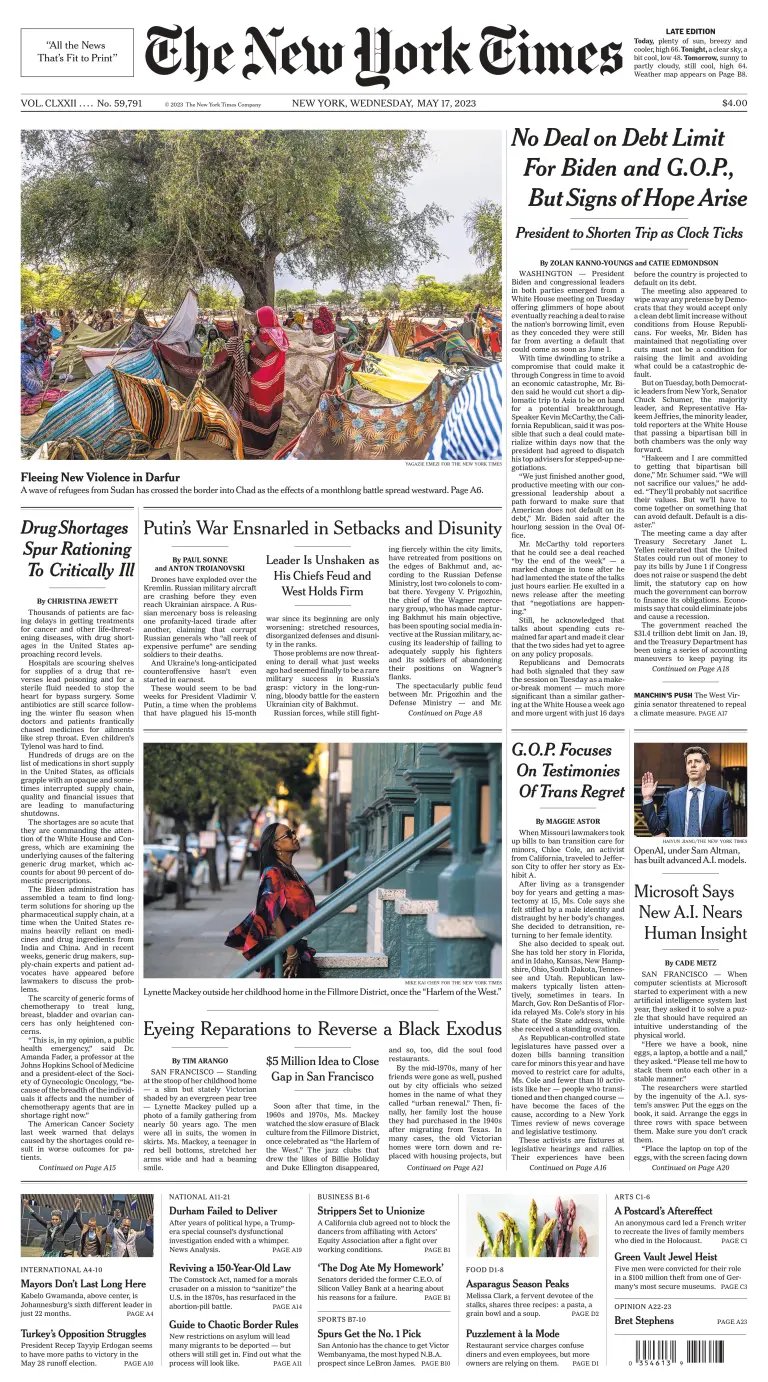 The negotiations at the White House came a day after the Treasury Department said the government could run out of money to pay its bills by June 1.
A worrisome scarcity of cancer drugs has heightened concerns about the troubled generic drug industry. Congress and the White House are seeking ways to address widespread supply problems.
The problems that have hindered Russia's 15-month war are still festering: stretched resources and disunity in the ranks. Still, Mr. Putin's resolve augurs a willingness to prosecute a long war.
The war in Sudan has unleashed a new wave of violence in the western region of Darfur, sending tens of thousands into neighboring Chad, where a new humanitarian crisis is looming.