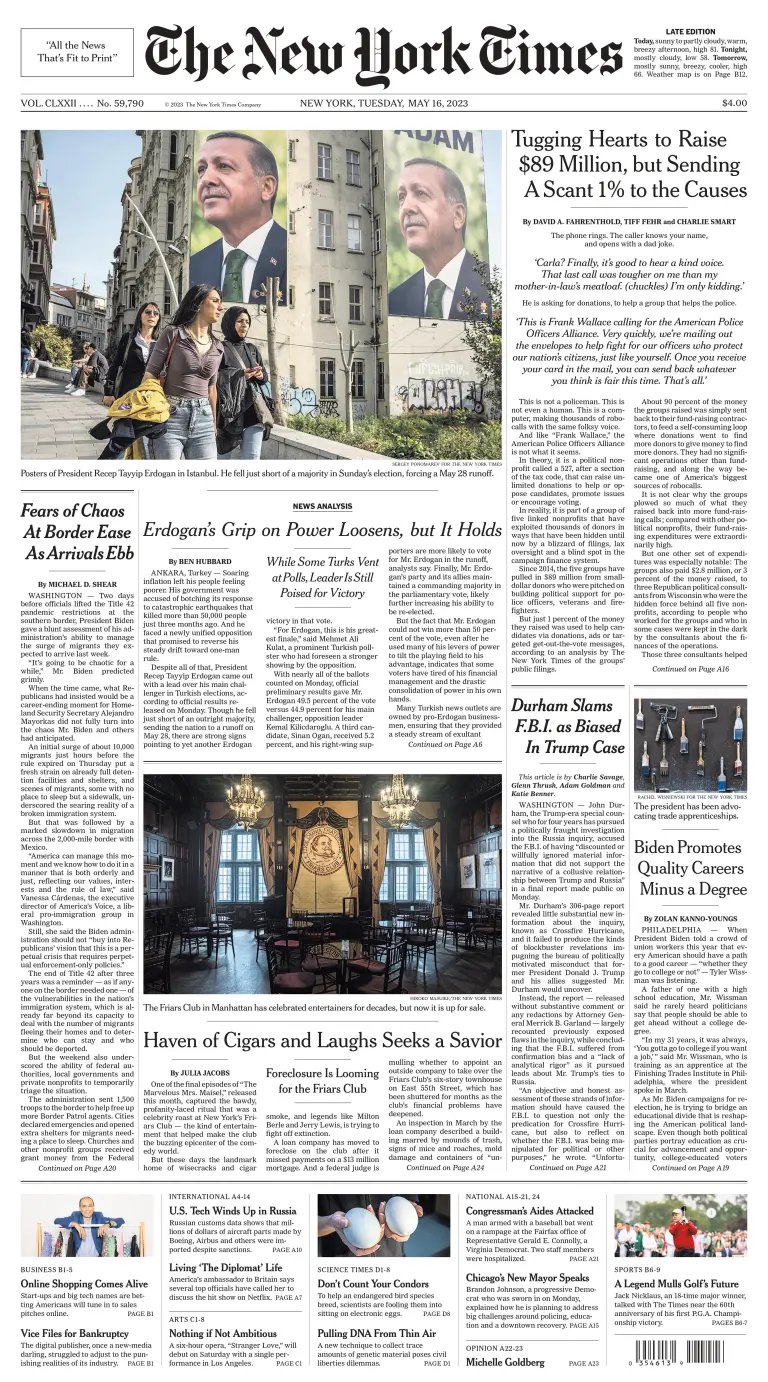 Despite a struggling economy, the disastrous earthquakes in February and Turkey's drift toward one-man rule, President Recep Tayyip Erdogan was in the lead ahead of a runoff.
A group of conservative operatives using sophisticated robocalls raised millions of dollars from donors using pro-police and pro-veteran messages. But instead of using the money to promote issues and candidates, an analysis by The New York Times shows, nearly all the money went to pay the firms making the calls and the operatives themselves.
President Biden is trying to appeal to working-class voters by emphasizing his plans to create well-paid jobs that do not require a college degree.
The special counsel's final report nevertheless did not produce blockbuster revelations of politically motivated misconduct, as Donald J. Trump and his allies had suggested it would.