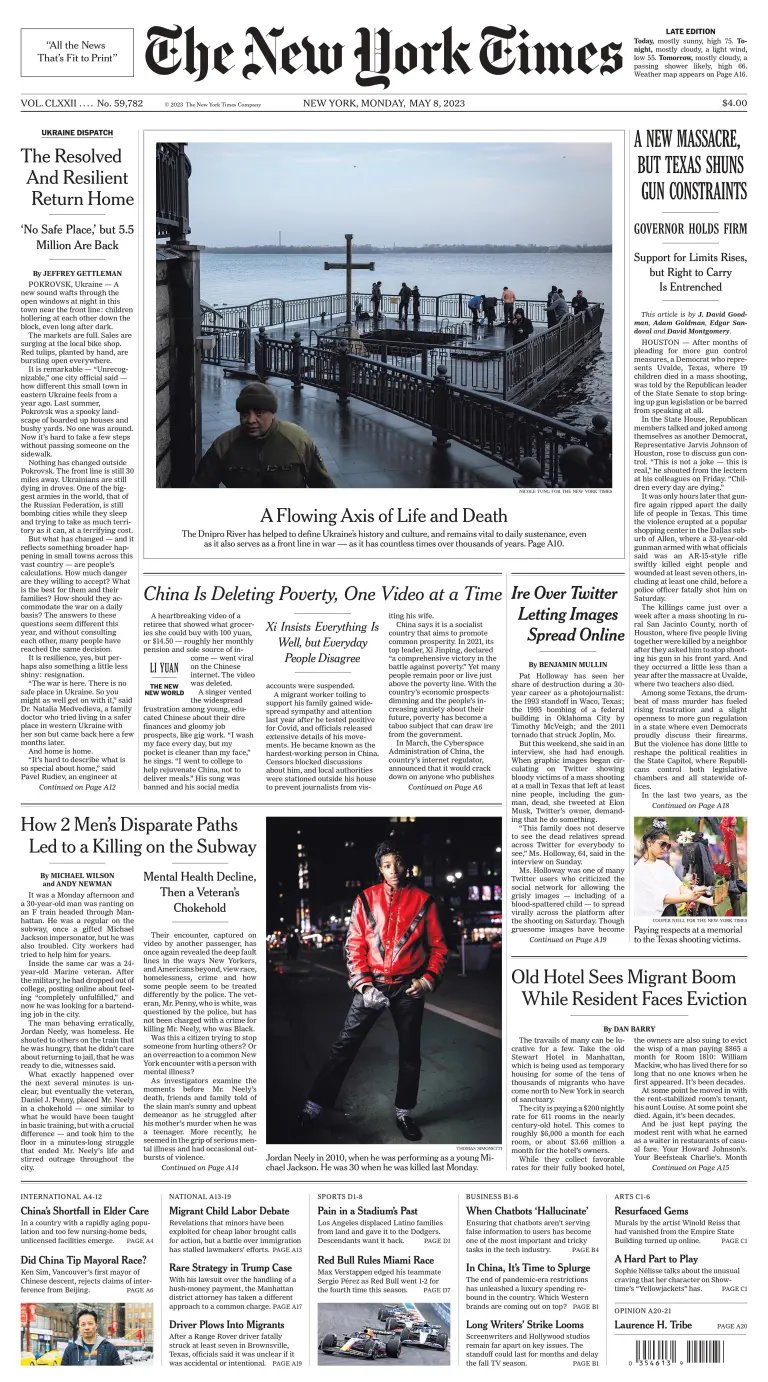 The drumbeat of mass murder has fueled a new openness to gun regulation among some Texans, but it has done little to reshape the political realities in the State Capitol.
More than 5.5 million people who left after the war began in February 2022 have gone back home — and not just to large cities like Kyiv or Dnipro, but to small places near the front line, as well.
The river has helped to define Ukraine's history and culture, and remains vital to daily sustenance, even as it also serves as a front line in war — as it has countless times over thousands of years.
Graphic images of the attack went viral on the platform, which has made cuts to its moderation team. Some users said the images exposed the realities of gun violence.