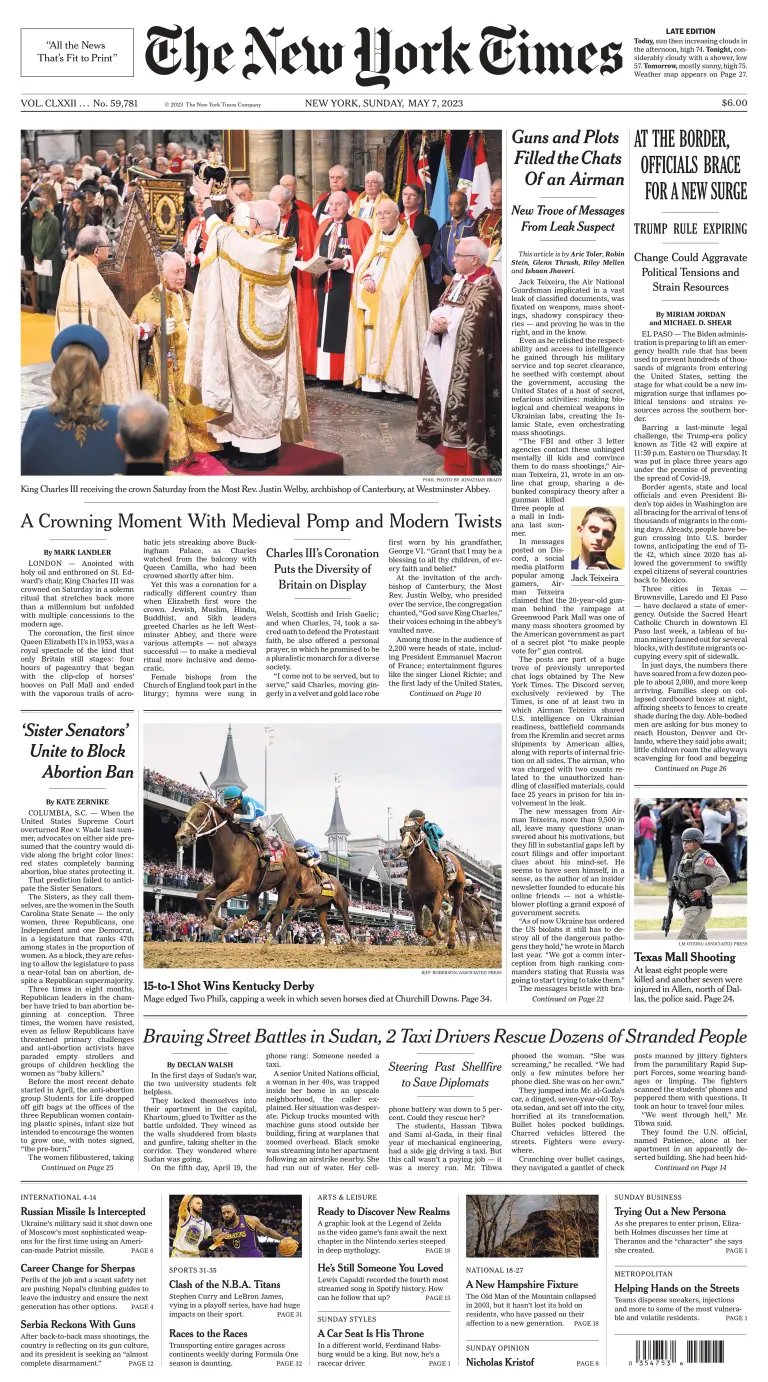 A review of more than 9,500 messages obtained by The New York Times offers important clues about the mind-set of a young airman implicated in a vast leak of government secrets.
A police officer on an unrelated assignment nearby rushed toward the sounds of gunfire and killed the gunman.
The coronation, the first since Queen Elizabeth II's in 1953, was a royal spectacle of the kind that only Britain still stages.
As feuding generals turned the Sudanese capital into a war zone, two university students navigated a battered Toyota through the chaos and saved at least 60 desperate people.