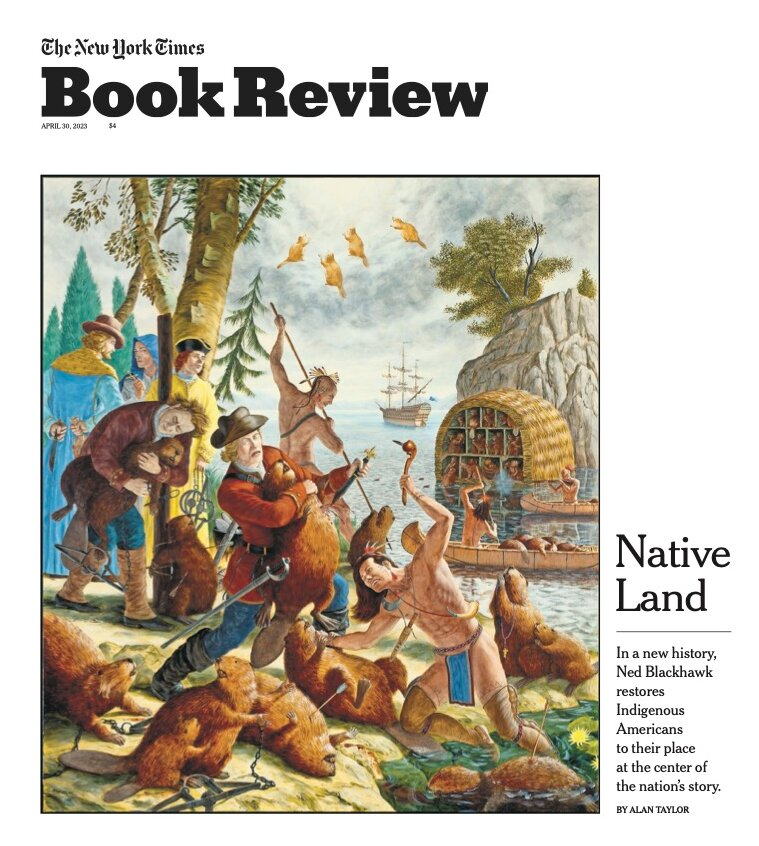 The New York Times Book Review (April 30, 2023): On the cover this week – Ned Blackhawk's "The Rediscovery of America," a sweeping, important, revisionist work of American history that places Native Americans front and center. Illustrating it is "Les Castors du Roi," a 2011 painting by Kent Monkman, a Cree artist in Canada's Dish With One Spoon Territory.
Paul Theroux, the quintessential travel writer, has also enshrined his Massachusetts roots in his writing. Here are his recommendations for those who come to visit.
---
My father, like many passionate readers, was a literary pilgrim in his native Massachusetts, a state rich in destinations, hallowed by many of the greatest writers in the language. "Look, Paulie, this is the House of the Seven Gables — go on, count them!"
In "All the Knowledge in the World," Simon Garfield recounts the history of the encyclopedia — a tale of ambitious effort, numerous errors and lots of paper.
The scholar Christina Sharpe's new book comprises memories, observations, artifacts and artworks — fragments attesting to the persistence of prejudice while allowing glimpses of something like hope.