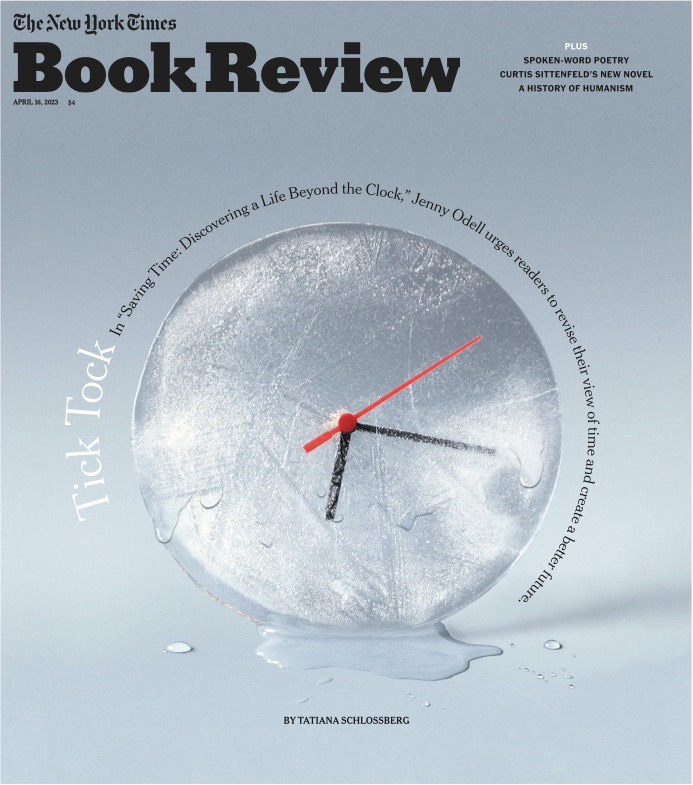 The New York Times Book Review – April 16, 2023:
The author's new book, "Saving Time: Discovering a Life Beyond the Clock," urges readers to revise their conceptions of time and the world to nurture hope and action for a better future.
A book of photographs taken before February 2022 reveals formerly breathtaking landscapes that may never be the same.
In Jinwoo Chong's debut novel, "Flux," a time-warping discovery impacts the lives of three people coping with personal and systemic traumas.