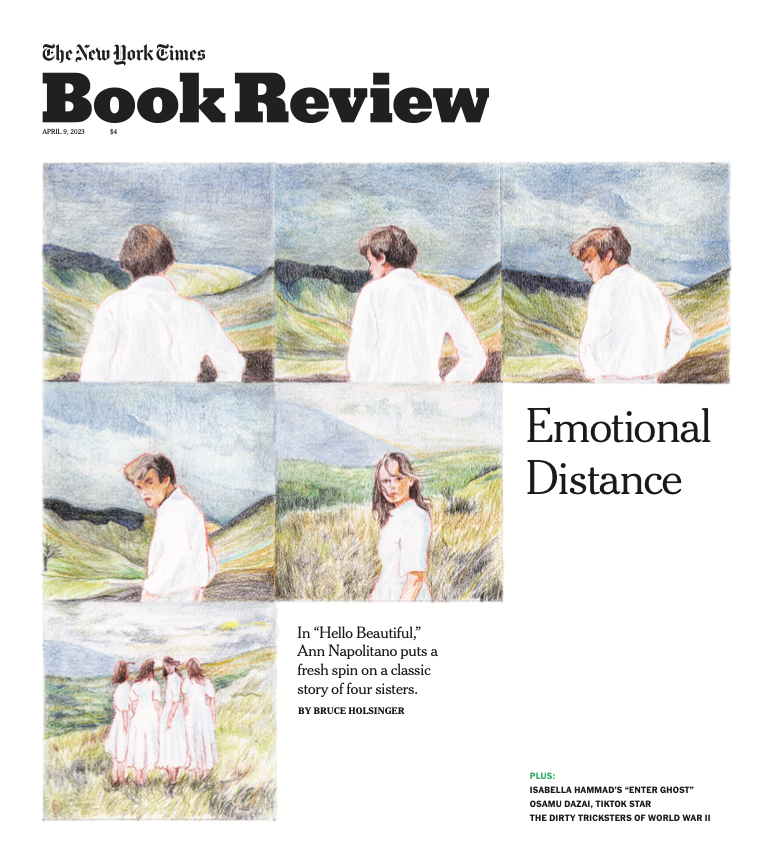 The New York Times Book Review – April 9, 2023:
In "Hello Beautiful," Ann Napolitano puts a fresh spin on the classic story of four sisters.
"It is your God-given right as an American fiction writer," Ursula K. Le Guin once said, to change point of view. But "you need to know that you're doing it," she warned, and "some American fiction writers don't."
The enduring appeal of a midcentury Japanese novelist who wrote of alienation and suicide.
The first thing you hear is an eerie synth tone, followed by a portentous, insinuating voice. "Tell me, Dazai," it says. "Why is it you wish to die?"
"Let's turn that question around," someone earnestly replies. "Is there really any value to this thing we call … living?" Then a beat drops, accompanied by distorted shouts.
These hefty books explore the lives of a former poet, a polarizing artist and a Scottish rebel from unexpected angles.
One of the great attractions of historical fiction is its ability to approach the past from unexpected angles, allowing us to consider famous figures in surprising ways. It's a tactic that pays off brilliantly in Stephen May's elegantly acerbic SELL US THE ROPE (Bloomsbury, 240 pp., paperback, $18), which features a thuggish former poet who calls himself Koba. The world will later know him as Stalin.