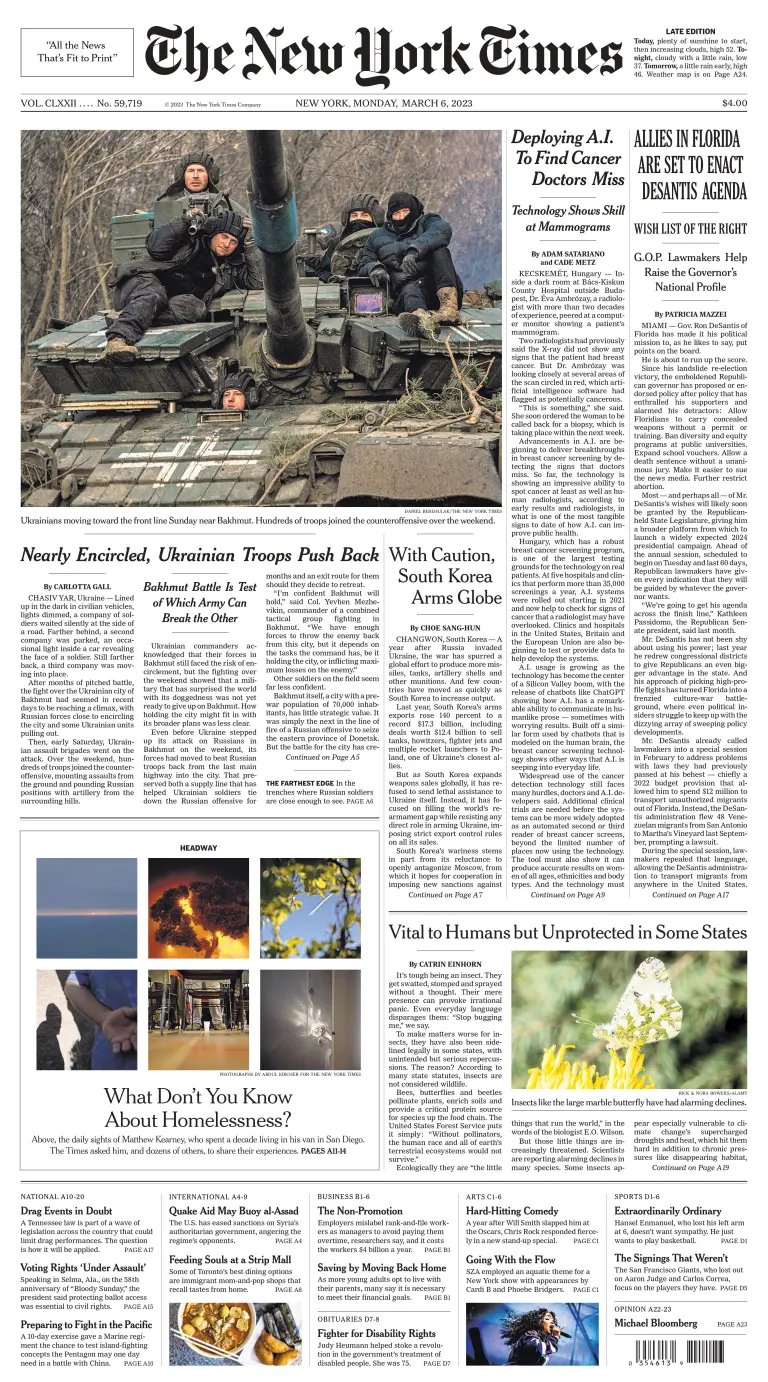 Republican lawmakers have indicated the session will be guided by Gov. Ron DeSantis's priorities, including a proposal that would expand gun rights.
Hungary has become a major testing ground for A.I. software to spot cancer, as doctors debate whether the technology will replace them in medical jobs.
The battle for Bakhmut is not over — at least not yet. Ukrainian assault brigades offered Moscow a bloody reminder of that over the weekend.
As traditional weapons suppliers like the U.S. face wartime production shortages, South Korea has stepped in to fill the gap, while trying not to provoke Moscow.