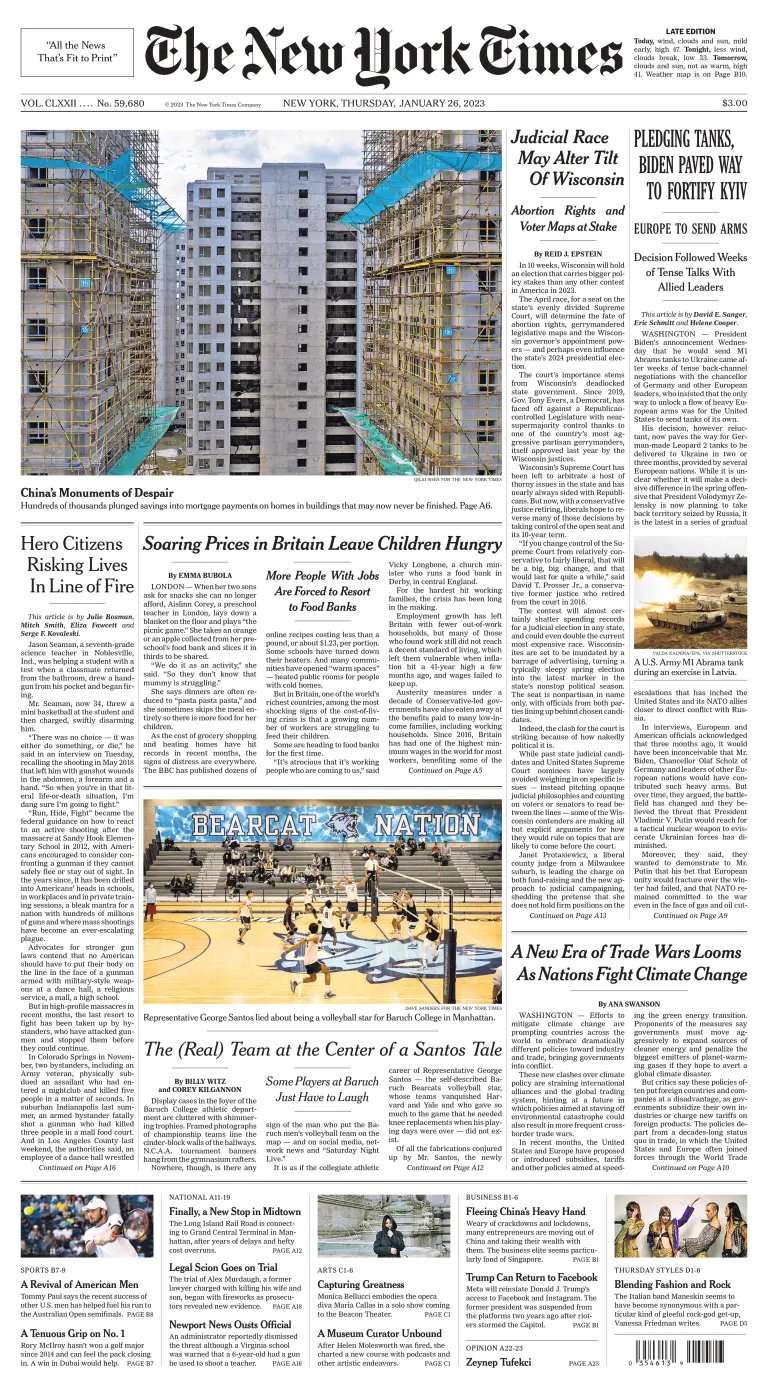 The decision unlocked a flow of heavy arms from Europe and inched the United States and its NATO allies closer to direct conflict with Russia.
The election for a swing seat on Wisconsin's Supreme Court has huge policy stakes for the battleground state. Cash is pouring in, and some of the candidates have shed any pretense of judicial neutrality.
Civilians, armed or not, have put their bodies on the line to stop gunmen. But in a nation trained to "Run, Hide, Fight," many say it should never have come to that.
As inflation hits the pockets of families who already had little to spare, food banks say they are getting much busier and seeing more people with jobs.