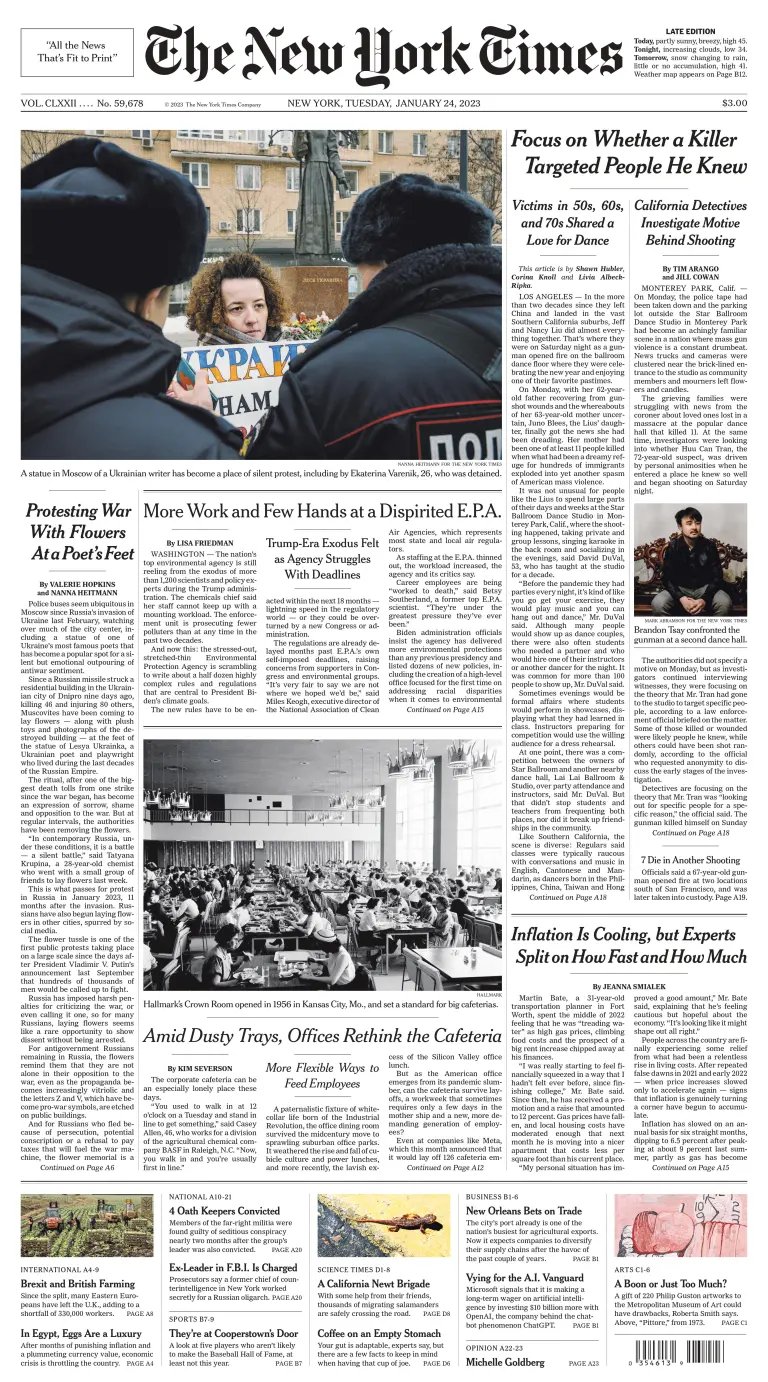 The authorities did not specify a motive in attack that killed 11, but investigators were focusing on the theory that the gunman was driven by personal grievances.
Officials are still releasing the names of the 11 people killed at a Los Angeles dance club.
Amid Russia's crackdown on resistance to the war in Ukraine, some have dared to lay bouquets and other offerings at a statue of a Ukrainian poet, protesting the recent Russian strike on civilians in Dnipro.
Despite an injection of funding, the agency still has not recovered from an exodus of scientists and policy experts, both insiders and critics say.