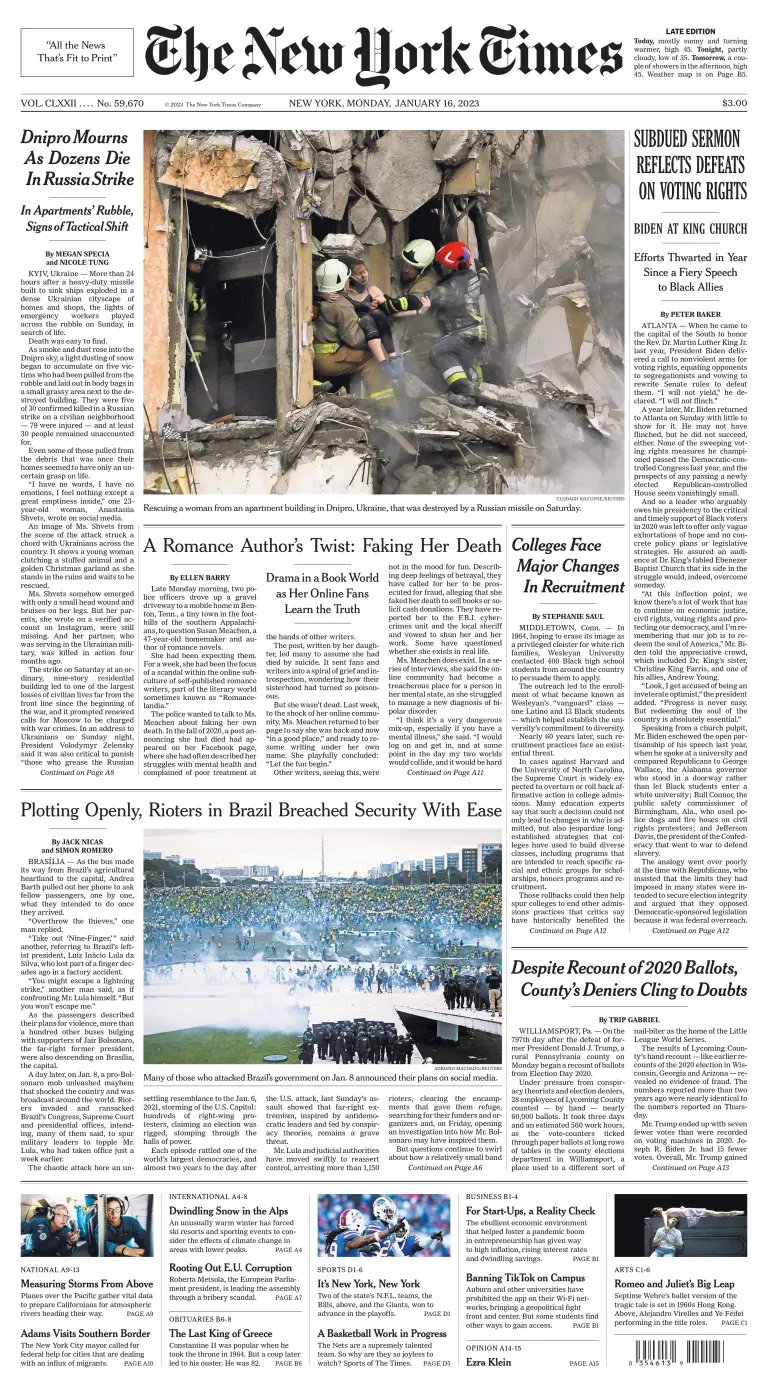 On Martin Luther King Jr.'s birthday, the president assured an audience at Ebenezer Baptist Church that its side in the struggle would, indeed, overcome someday.
Rescue workers were still digging through the ruins of a residential building in the central Ukrainian city of Dnipro on Sunday, a day after a Russian missile attack.
A Tennessee homemaker entered the online world of romance writers and it became, in her words, "an addiction." Things went downhill from there.
Schools may need to rethink everything, including recruitment, scholarships, standardized testing and alumni preferences.