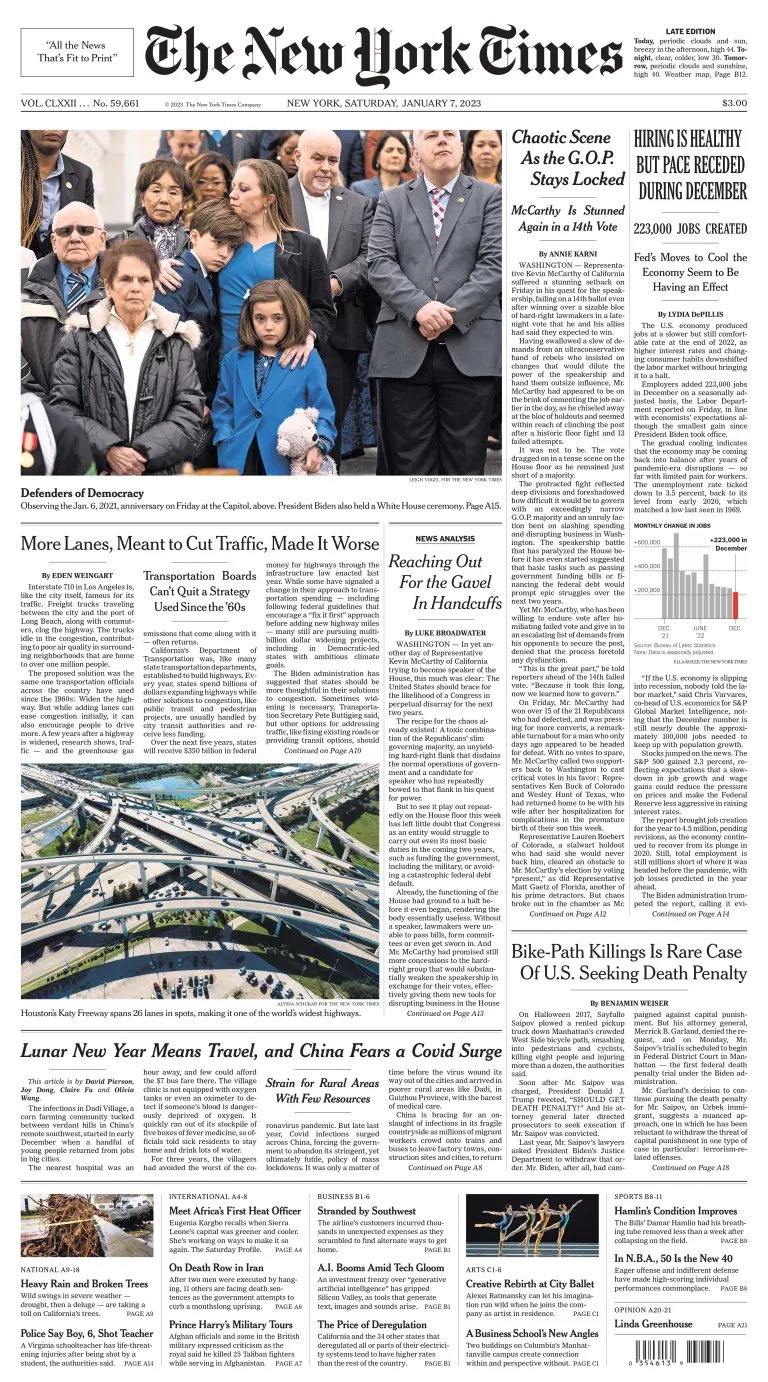 The Federal Reserve's moves to cool the economy with higher interest rates seem to be taking gentle hold. Wage growth lost momentum.
An agreement with ultraconservative Republicans delivered a breakthrough for the California Republican, but he still had to claw his way to the post during a dramatic post-midnight session.
With billions of dollars available to improve transportation infrastructure, states have a chance to try new strategies for addressing congestion. But some habits are hard to break.
As the Republican leader has made concessions to the far right, he has effectively agreed to give them carte blanche to disrupt the workings of the House — and to hold him hostage to their demands.