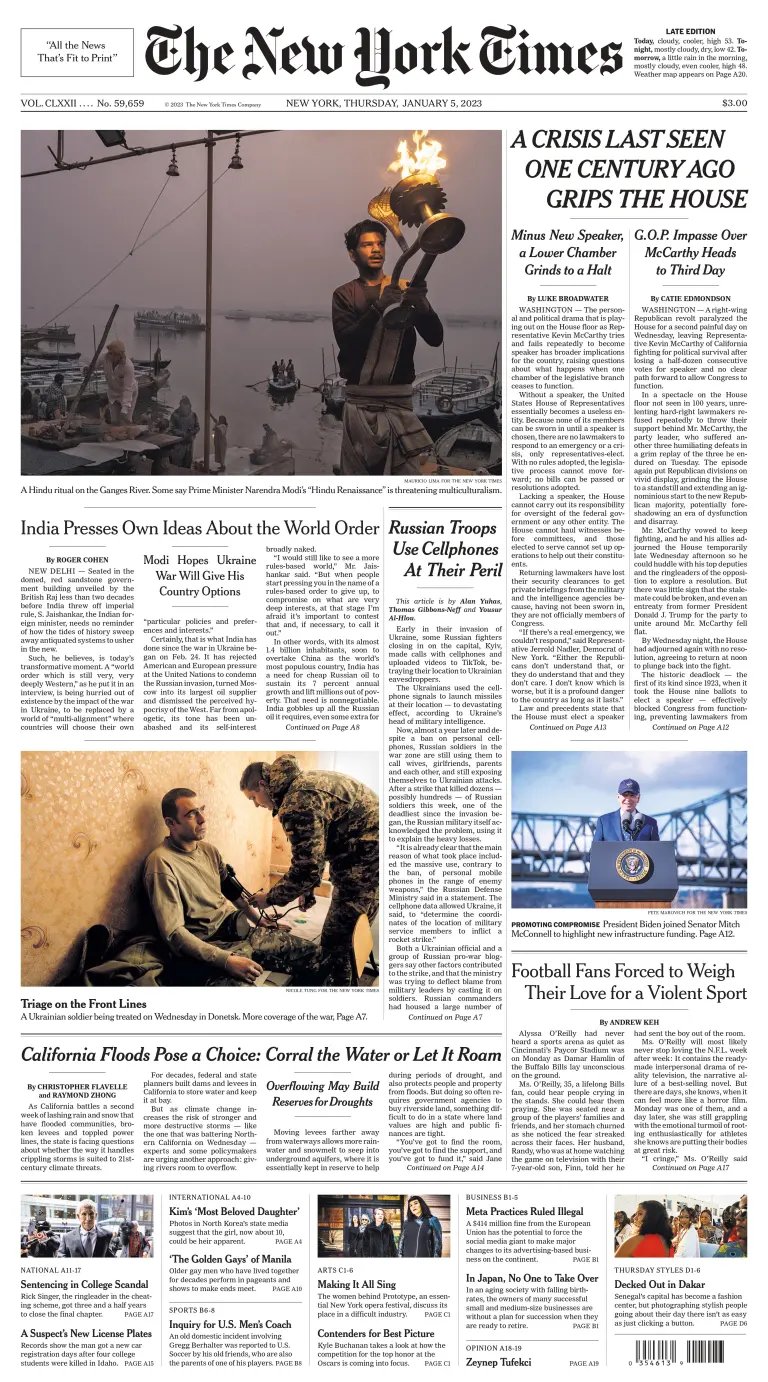 The House continued a historic floor showdown — the first in a century — prompted by the Republican leader's failure to secure a majority to become speaker.
Lawmakers in the House have yet to be sworn in. They can't help constituents or get classified briefings, much less hold hearings or pass laws. And at some point, they may have trouble getting paid.
The invasion of Ukraine, compounding the effects of the pandemic, has contributed to the ascent of a giant that defies easy alignment. It could be the decisive force in a changing global system.
Ukrainian artillery targets Russian soldiers by pinpointing their phone signals. Despite the deadly results, Russian troops keep defying a ban on cellphone use near the front.