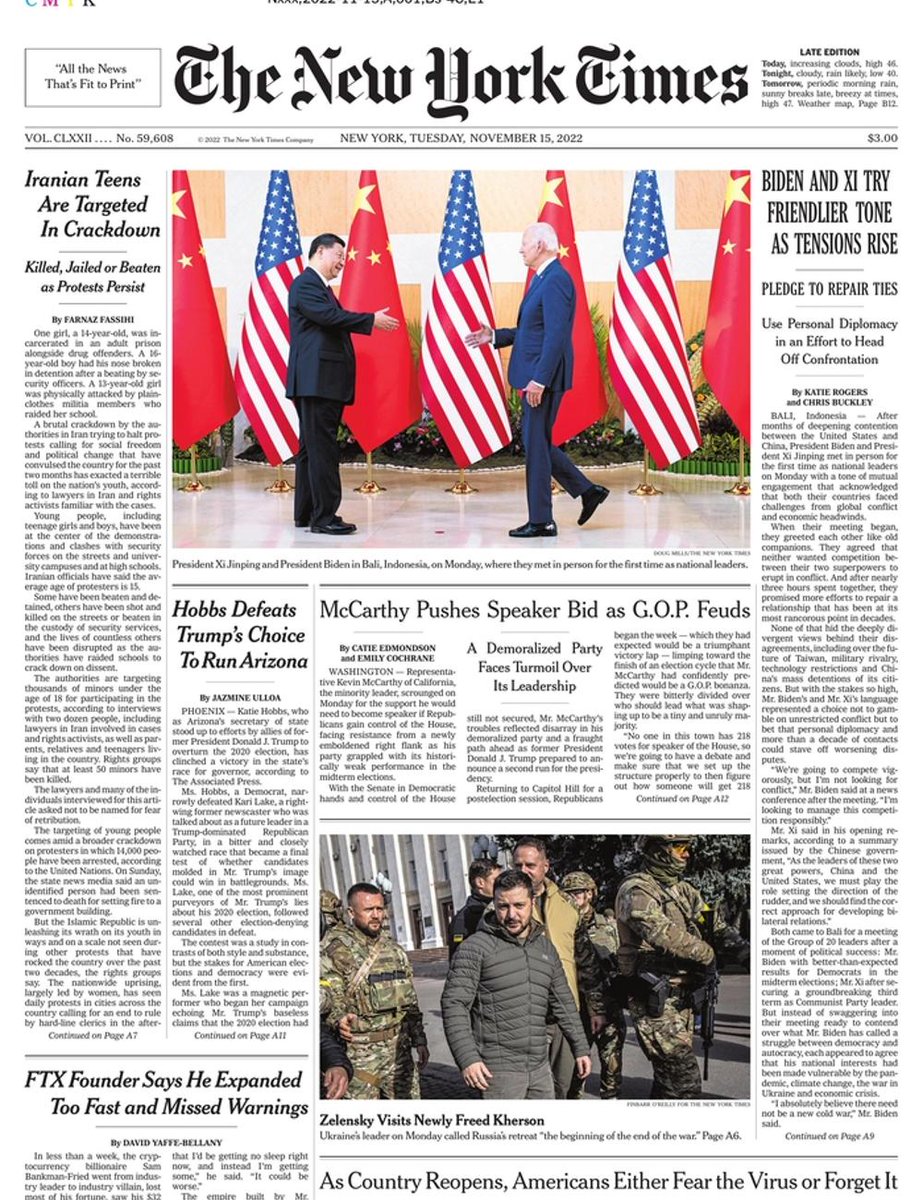 The American and Chinese leaders invoked years of personal contact as they met before the G20, seeking to pull back from outright conflict on a host of issues.
After a historically bad midterm election for the G.O.P., the top House Republican tried to navigate infighting in his demoralized party.
Ms. Hobbs, Arizona's secretary of state, narrowly defeated Ms. Lake, a former newscaster whose campaign was built on lies about the 2020 election.