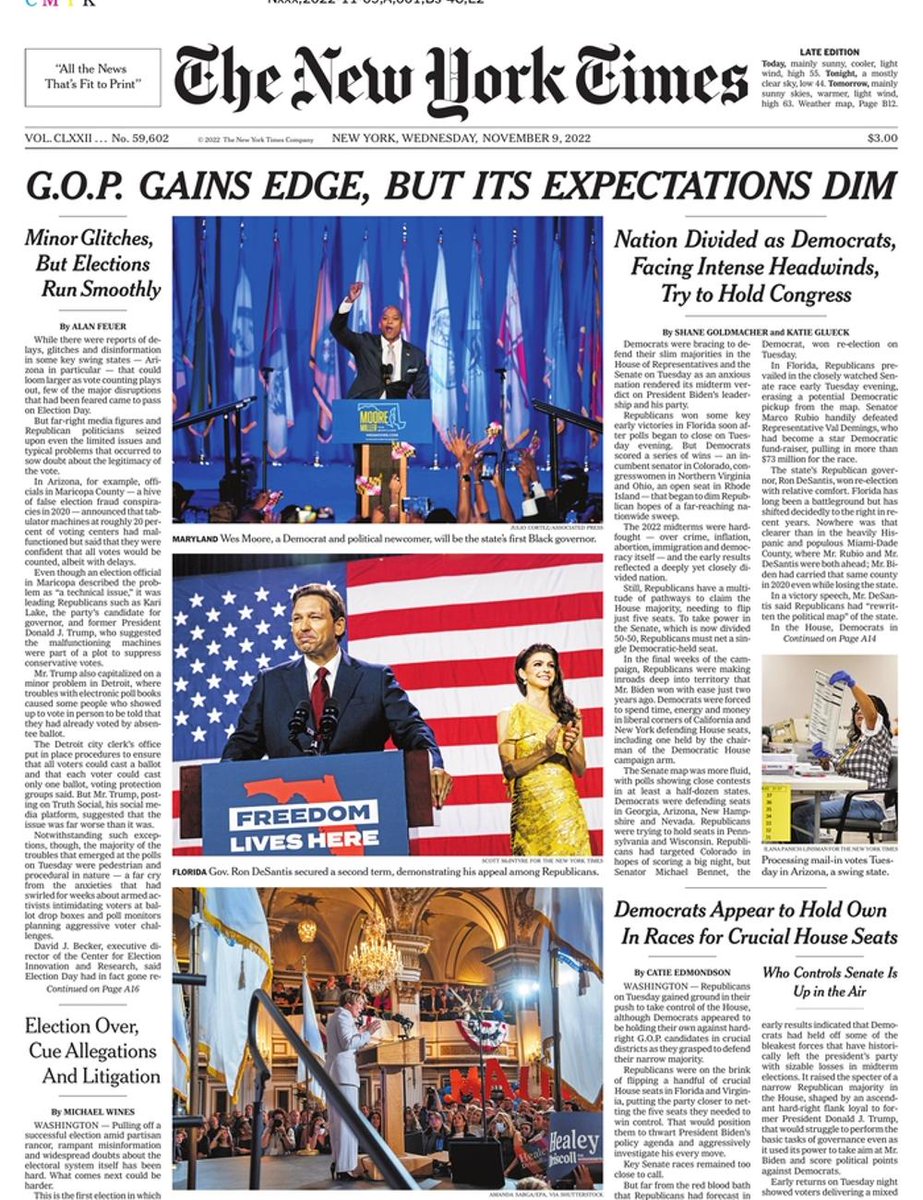 Republicans picked up momentum in their drive for the House majority, but Democrats held crucial seats, dashing projections of a blood bath, and claimed a key Senate seat in Pennsylvania.
There were the usual glitches, some ginned up into misinformation. But voting was largely free of major incidents of intimidation or disruption.
This is the first election in which a substantial number of candidates for major offices are election deniers or conspiracy theorists.