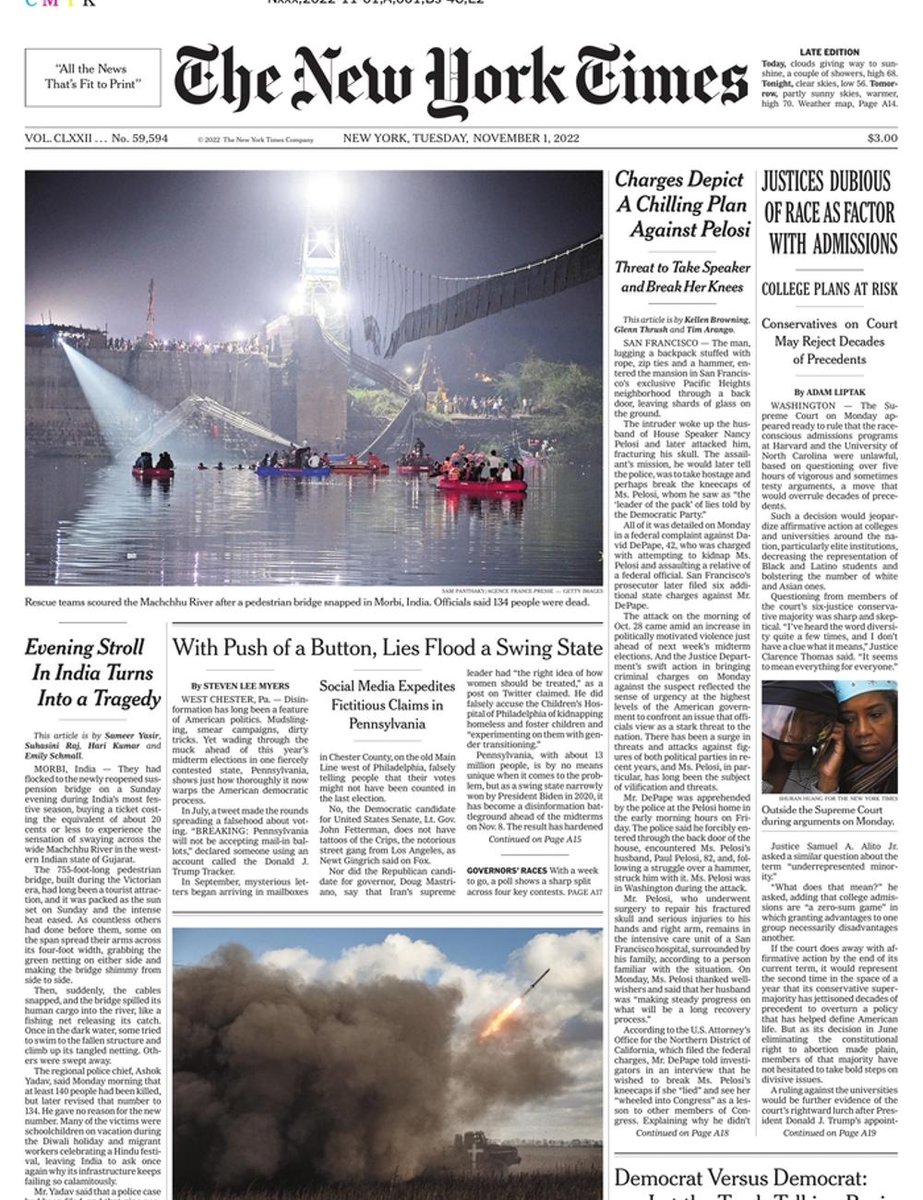 The court's conservative majority was wary of plans at Harvard and the University of North Carolina that take account of race to foster educational diversity.
Federal prosecutors filed charges on Monday against the man the police said broke into House Speaker Nancy Pelosi's San Francisco home and struck her husband with a hammer.
After the deaths of at least 134 pedestrians, the country is asking why its infrastructure has failed so calamitously once again.