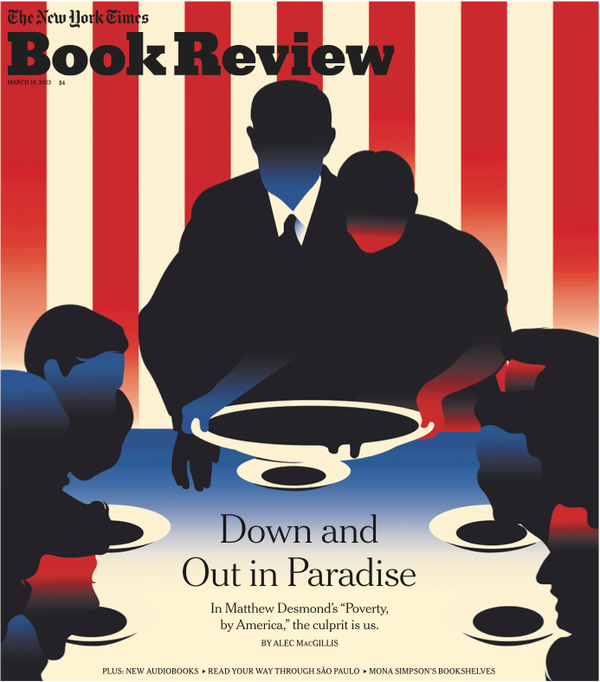 The New York Times Book Review – March 19, 2023:
The new book by the sociologist and author of "Evicted" examines the persistence of want in the wealthy United States, finding that keeping some citizens poor serves the interests of many.
Brazil's ultra urban megacity overwhelms the landscape and the imagination. Paulo Scott recommends books that peel back its layers.
The fashion world's hunger for larger-than-life figures glorified the designer. But a cozy new biography shows him to be more business whiz than artist.